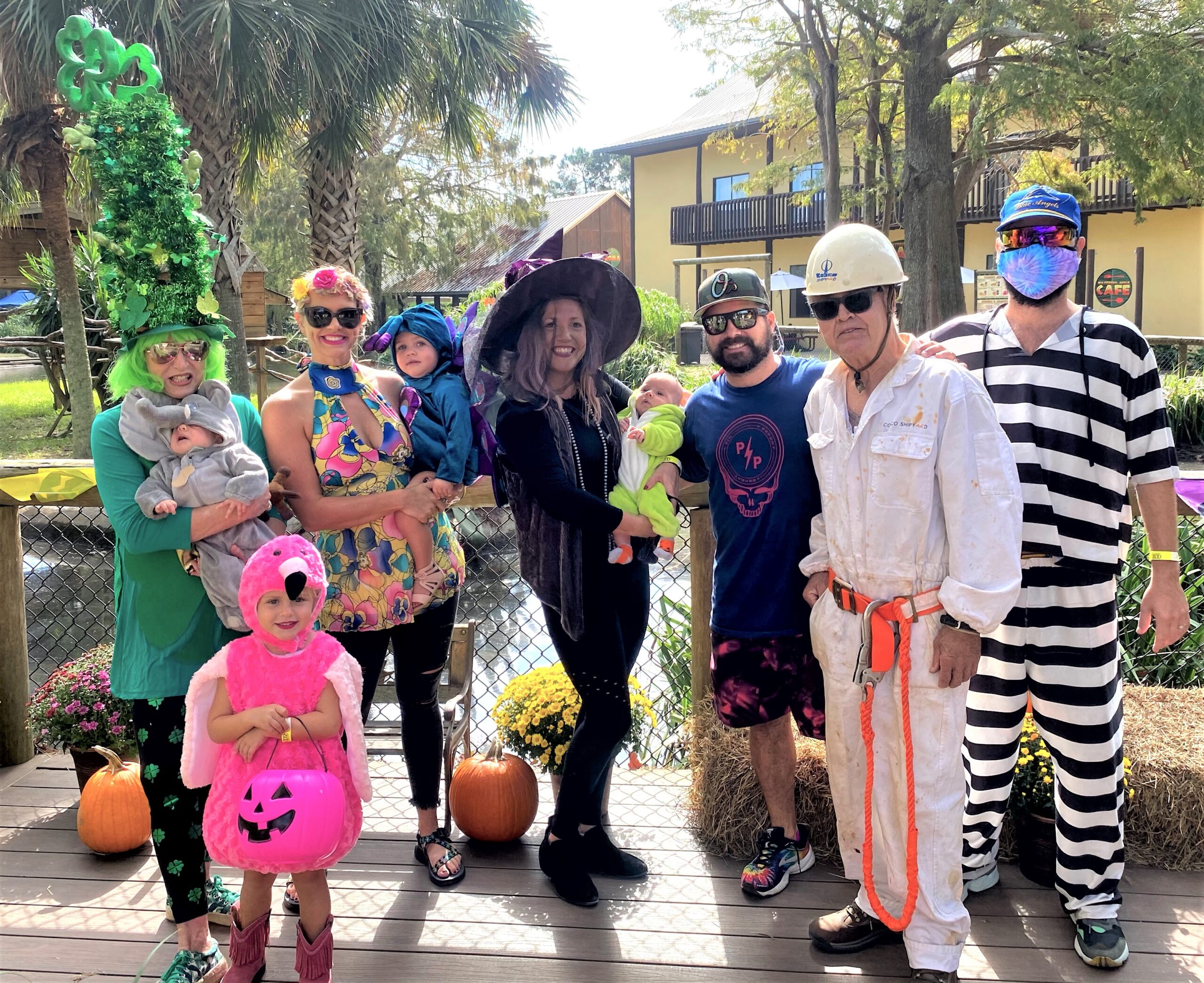 Boo at the Zoo offers family fun for all ages and includes more than 50 vendors along the trick or treat trail. Photo courtesy Gulf Breeze Zoo.
Boo at the Zoo is an annual family friendly event at Gulf Breeze Zoo, and this year's festival will feature more vendors than ever along the trick or treat trail.
The fun starts October 16 and 17 and continues each weekend through Halloween from 10 a.m. – 5 p.m. each Saturday and Sunday.
Boo at the Zoo features kid-friendly Halloween entertainment complete with candy, treats and toys, bounce houses, face painting and more than 50 vendors participating, including at least 35 each day. Some vendors will also be offering holiday gift shopping opportunities.
For those concerned about COVID-19, the trick or treat trail has been expanded to incorporate social distancing to ensure a safe, fun environment for everyone.
Included in the cost of admission are Safari Express train rides and visits to the Animal Ambassador Headquarters.
Zoo members must purchase a separate ticket to attend Boo at the Zoo. Tickets may be purchased at the gate for $9 per member.
Additionally, the zoo is looking for event support staff, so those who want to earn a little extra cash for the upcoming holidays can email resumes to gsmanager@gulfbreezezoo.org.
For more information visit www.gbzoo.com.