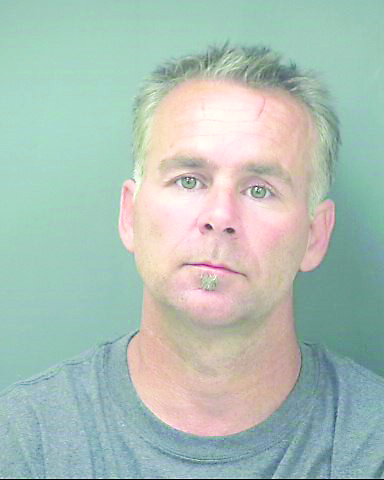 A man listed as one of Missouri's "Most Wanted" fugitives made a pit stop in Navarre over the weekend, and was quickly apprehended thanks to quick acting from Santa Rosa County Sheriff's Deputies.
According to the arrest report, Forrest Donnell Russell, Jr. was wanted out of Missouri for one count of Burglary, three counts of Armed Criminal Action, Felony Resisting an Officer, Robbery in the First Degree, and Unlawful Possession of a Firearm.
Deputies got word that the wanted fugitive was spotted on Navarre Beach at the Navarre Beach Pier Bar Saturday after receiving a complaint about a man damaging a vehicle near the bar at around 4 p.m.
Deputies later learned that the man they were searching for in reference to the property damage was wanted out of Missouri and was listed as one of the state's Most Wanted fugitives according to St. Louis Regional CrimeStoppers' Facebook page.
According to the SRSO arrest report, Russell's last known address was at the 600 block of Paradise Point in Navarre.
According to the arrest report, law enforcement was notified that while he was in Missouri, Russell had made threats against all members of law enforcement and stated that he would fight police and that police "would have to kill him".
The fugitive was known as an officer safety risk and was known to carry a knife with him, and sometimes a 9mm handgun.
When deputies located Russell in the parking lot, they ordered the suspect to show his hands, and the suspect did not comply. According to the report, the suspect started reaching for something in his back pocket. That's when SRSO Deputy Clifton Dykes II tased the suspect, knocking him to the concrete.
The suspect was then double locked in handcuffs and treated by the Navarre Beach Fire Department for scrapes to his knees caused by the fall to the concrete parking lot.
The suspect remains behind bars at Santa Rosa County Jail until he can be extradited back to St. Louis County (Missouri).