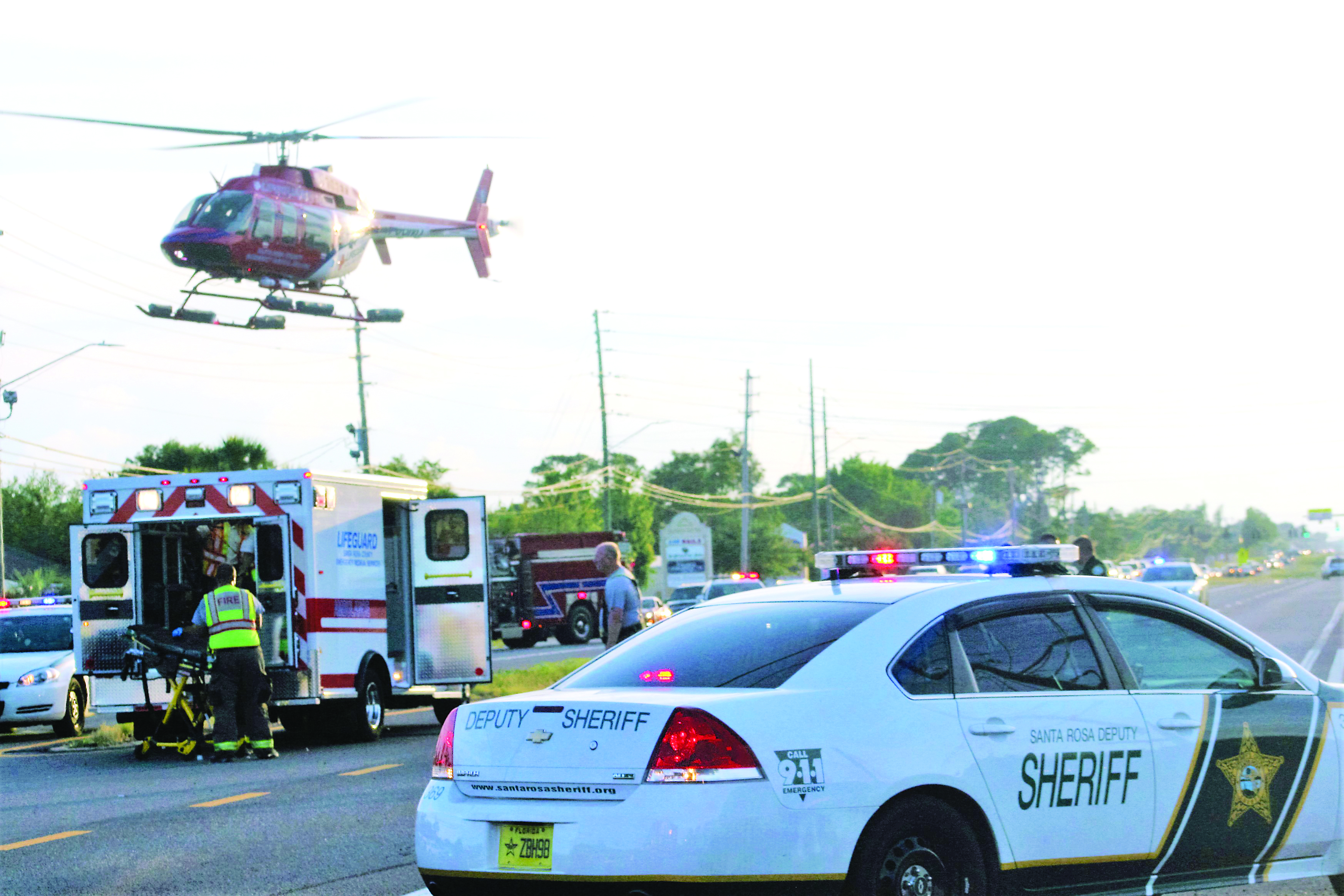 A Navarre resident was seriously injured in a vehicle vs. motorcycle accident last Friday at the corner of Blue Tip Drive and U.S. Highway 98 in Navarre and had to be air lifted via Lifeguard Air Ambulance to Sacred Heart Hospital in Pensacola.
Forty five-year-old Bernard Baculi was riding his Honda motorcycle westbound on Hwy. 98 near Blue Tip Drive at around 6:30 p.m. that day when 18-year-old Navarre resident Tod Thomas pulled in front of him as he attempted to turn north on Blue Tip Drive while he was eastbound on Hwy. 98.
The Florida Highway Patrol report indicated the front of the motorcycle struck the right rear of Thomas' Honda Accord.
During impact, Baculi was thrown from the motorcycle and landed approximately 20 feet west of where he hit the vehicle.
Thomas was ultimately charged with Careless Driving by FHP.