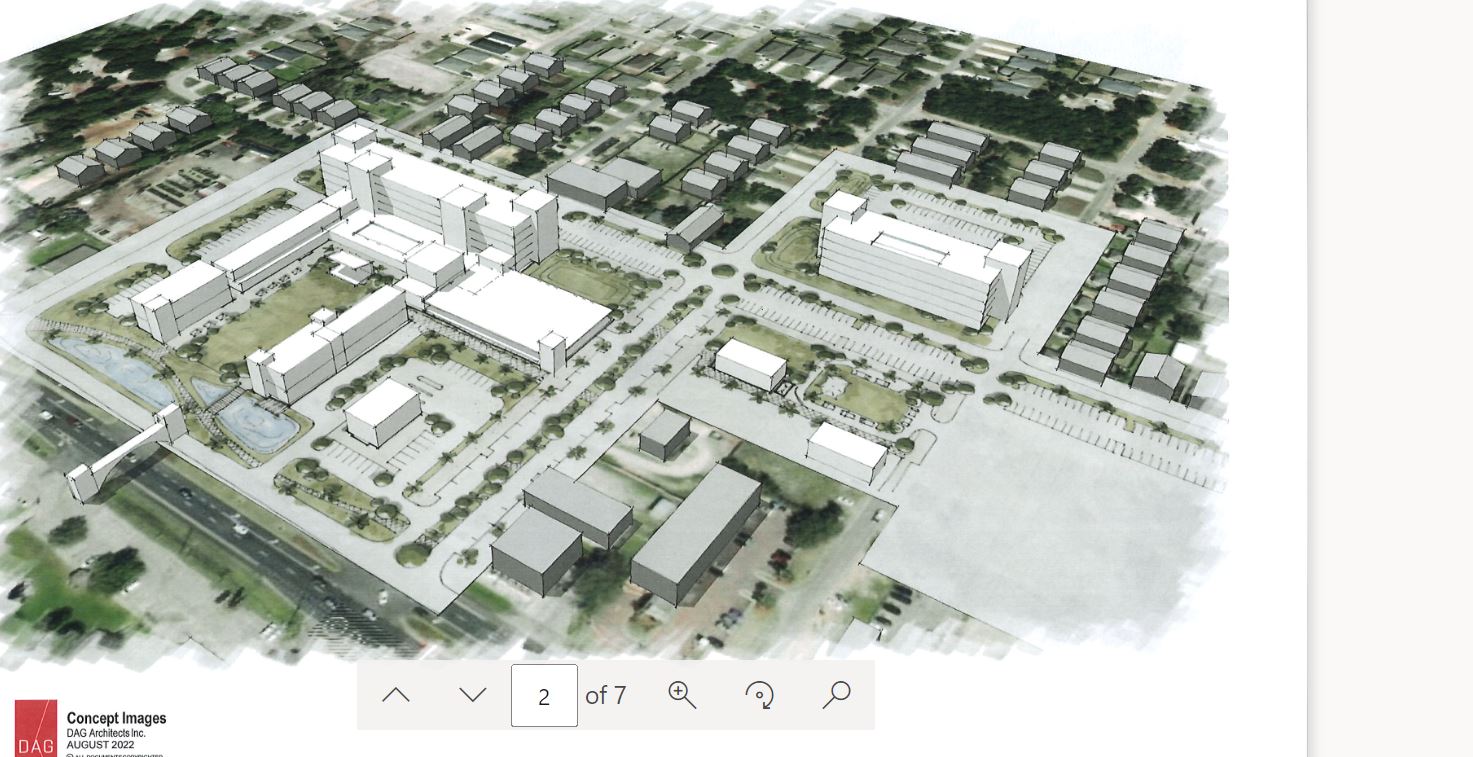 For years Bob Benaquis, owner and operator of TC's Front Porch on U.S. 98, has dreamed of creating a town center north of U.S. 98 across from Navarre Park, and his vision is coming closer to fruition and now includes a multi-story resort.
TC's Development Company, LLC on June 23 made a $1.4 million purchase of four parcels, totaling just over 3 acres on the north side of U.S. 98 in Navarre.
Benaquis and his business partners now own multiple parcels across four blocks, stretching from Presidio Street to Granada Street.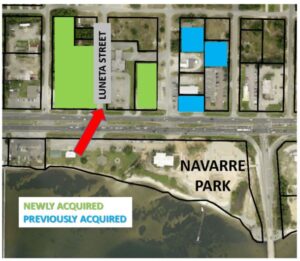 Prior to that purchase, Benaquis already owned four parcels on the north side of U.S. 98, totaling around one acre and including his restaurant, TC's Front Porch.
Two of the newly acquired parcels have been the site of multi-tenant retail for decades, including Century 21 Island View Realty, which will relocate to its Navarre Beach office, and the former All-American Heroes Restaurant, which relocated to Okaloosa County ahead of the sale.
As part of the development plans, Benaquis is requesting for Santa Rosa County Commissioners to vacate a portion of Luneta Street from U.S. 98 to Esplande Street.
"The multiple accesses onto (U.S. 98) from the streets and curbs on the lands to the north of 98 is so dangerous as history has shown," Benaquis stated. "A coordinated access route is so much better and should be more directed to the outlining street perimeters of Presidio Street and Granada."
Benaquis' requested vacation of a portion of Luneta Street is expected be discussed during the board's second set of meetings this month, specifically September 19 and 22. Additionally, some of the plans appear to require rezoning.
Additionally, Benaquis wants to see the Florida Department of Transportation revisit plans for a pedestrian bridge connecting the north side of U.S. 98 with Navarre Park. "With this Walk Over, a visitor can stay at our resort, park their car, and never have to get back into it if they don't want to," he said, noting there will be shopping, dining and entertainment. He also said there would be shuttle service to beaches and local grocery stores.
"I 100% support this project. I think it's going to be great for Navarre," said District 3 Commissioner James Calkins.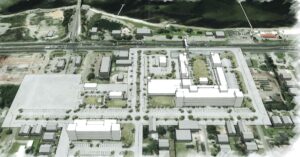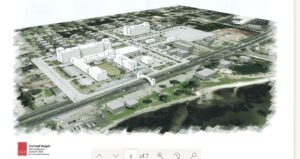 Renderings by DAG Architects courtesy Santa Rosa County