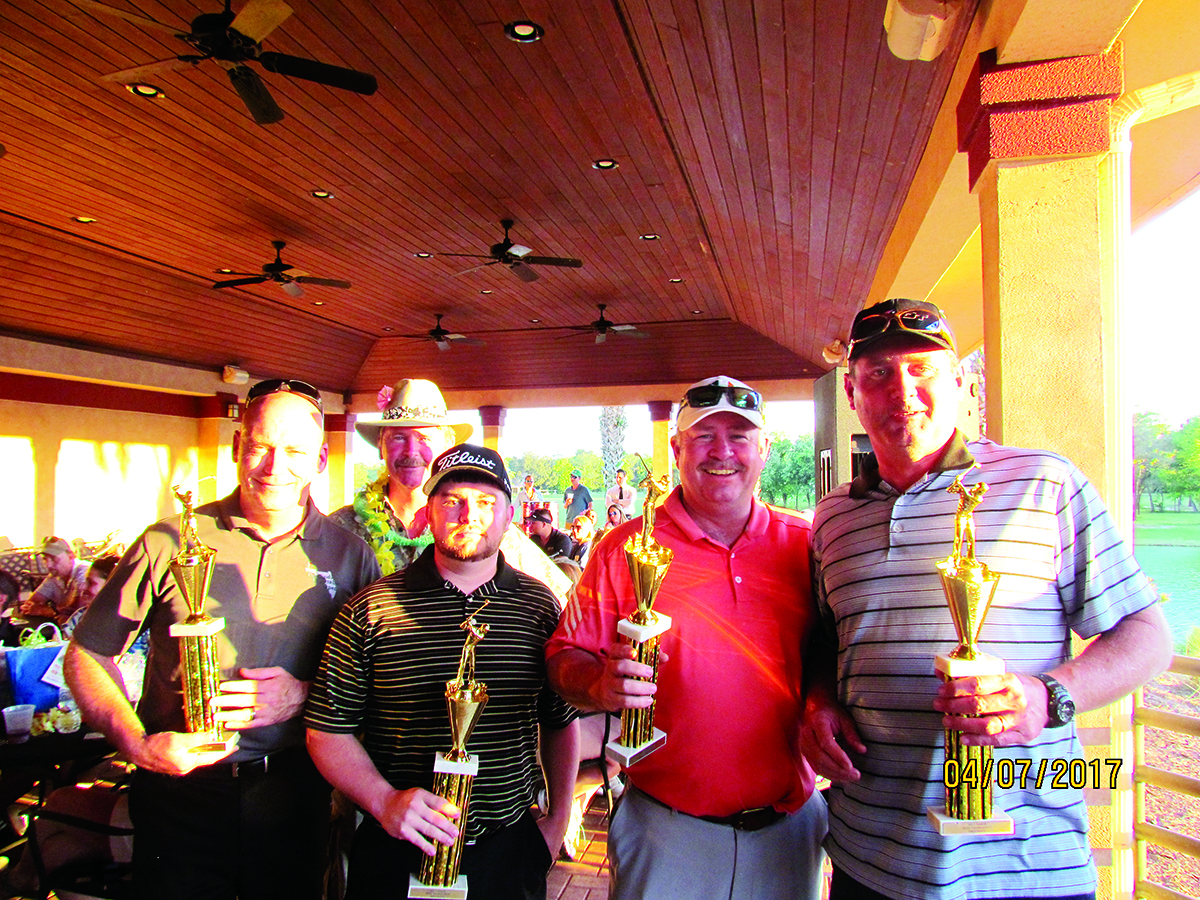 The 2017 Navarre Area Board of Realtors (NABOR) Community Golf Tournament, which was held this past weekend was a huge success thanks to its numerous attendees and sponsors.
Congratulations to this year's winners:
– 1st Place: Santa Rosa County Sheriff Bob Johnson's Team
– 2nd Place: The Beach Community Mortgage Team
– 3rd Place: Clayton Wells' Team
– Most popular watering hole: Trident Home Loans.
This year's tournament donation will benefit the EXOS program at St. Andrews Institute and The Air Commando Association.
Also recognized during the tournament for "crappiest round of the day" was the team captained by Ed Carpenter who left with a basket of "essential toilet items" donated by Xtreme Pumping and Septic.
Thanks goes out to presenting sponsors Flynn Built and all of the supporters who helped make the 2017 NABOR Community Golf Tournament one of the most successful ever.
Supporters included: Aloha Grill, Adams Homes, Carpenter Insurance, Centennial Bank, Prime Lending and Trident Home Loans.
A kudos also goes out to the organizing committee: Chair Eric Musch, co-chair Brian Graybill, Billy Chapman, Amy Mullins, Lauren Doffing, Sheila Walker, Lorie Coogle, Millie Carpenter, Rhonda Musch, Joe Markin and the team from Odom & Barlow.