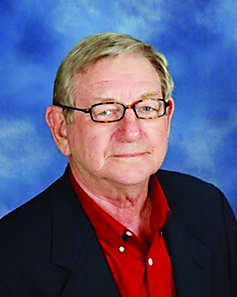 Councilman elect Tom Naile will officially be sworn in on Friday, December 9 at 3 p.m. at Gulf Breeze City Hall.
Naile is replacing former Mayor Pro Tem Joe Henderson who left his throne to go into retirement completely. Shortly after announcing his intentions to leave earlier this year, Naile stepped up and announced his intention to run for Henderson's council seat.
Naile is a familiar face to the city council. He's spotted at nearly every city meeting and has served on several committees within the city over the years.
Naile will officially be issued the Oath of Office during the City's Executive Council meeting on December 14 at 6:30 p.m.
Both the swearing in ceremony and the Oath of Office ceremony will take place at Gulf Breeze City Hall located at 1070 Shoreline Drive in Gulf Breeze.