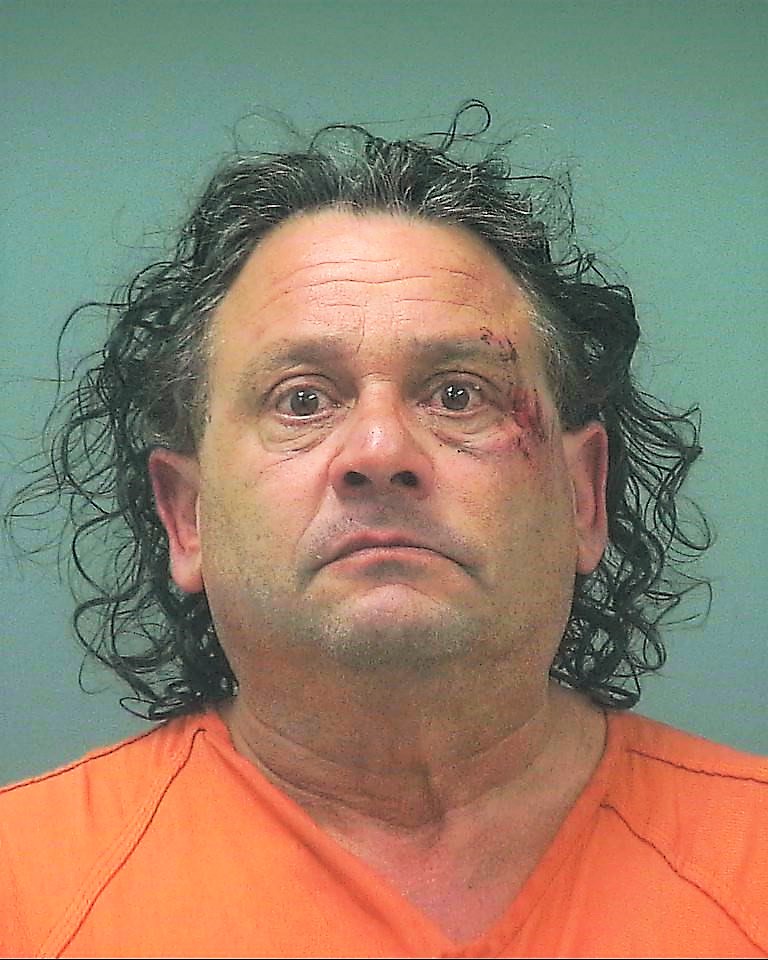 Police last night tased a naked and oiled adult male after complaints were made about a suspicious man on Woodlawn Way in the Midway area.
After a homeowner reported a suspicious person near his property, deputies arrived and located a naked adult male — later identified as Joseph John Musso, 63 of Woodlawn Way.
A citizen's home surveillance footage, captured in the photo below, shows a naked white man in close proximity to the front door. A babysitter was in the residence with two children at the time, but none of them observed the naked man.
While police were inside the home obtaining information, a second complaint was reported to Santa Rosa County Sheriff's Office.
According to the arrest report, the second complainant stated that he observed a "naked white male with an erection walking in the area."
The arresting deputy stated that he found Musso standing near a red pickup truck and holding a plastic bottle containing cooking oil. The cop attempted to grab Musso's arm, but reported he "slipped away."
The cop commanded Musso to stop but reported he continued. The Deputy then drew his taser and advised Musso to stop or else he would be tased. Musso then reportedly ran north on Woodland Way.
"Mr. Musso was still completely naked. I tased (him). Mr. Musso fell to the ground on his back," stated the officer. "I commanded him to turn over and place his hands behind his back. Mr. Musso refused to comply. After some hesitation, Mr. Musso turned over and was handcuffed."
Musso was placed inside a patrol car and EMS was summoned to remove the taser probes, per the report.
After being read his Miranda rights, the deputy said Musso stated he receives sexual gratification by being naked in public, specifically touching his penis and walking naked in the rain. The report also states that Musso told police he was carrying the cooking oil because he liked to rub it on his legs.
Musso told police he left his residence on Woodlawn Way and walked to Woodlawn Beach Middle School before walking through the neighborhood. He told cops he had been walking in the neighborhood for about 90 minutes before being detected and admitted he had previously walked naked in his neighborhood on one occasion. "He stated he prefers to talk naked at the beach and stated he has walked naked at Pensacola Beach and Navarre Beach," stated the officer in the report.
Musso was booked into Santa Rosa County Jail on four charges, including lewd and lascivious behavior, indecent exposure of sexual organs, resisting an officer without violence and loitering/prowling. He released today after posting $3,000 bond.