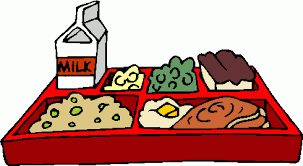 To recognize the National School Lunch Program and the 30 million children it serves every day, Santa Rosa County schools will recognize National School Lunch Week from October 12-16.
This year's National School Lunch Week theme is "School Lunch Snapshot". The theme is aimed to encourage sharing the best images of today's school lunches.
National School Lunch Week will emphasize the healthy foods that are offered daily at Santa Rosa County schools.
The school district has invited special guests throughout the county to participate in this year's "School Lunch Snapshot".
Highlighted menu options for National School Lunch Week include "Photo" Popcorn chicken, "Selfie" Sausage Patty and Pancakes, "Snapshot" Nachos Supreme. Many of our schools will be celebrating Facebook Friday with specialty Pizzas and "Drive In" Cheeseburgers will be offered during "Throwback Thursday".
"School lunches are healthier than ever, with more fruits and vegetables, whole grains, and less fat and sodium" said Leslie Bell, Director of Child Nutrition. "National School Lunch Week helps us educate parents and students about all the benefits of our lunch program, and the appealing choices we offer".
The district's goal is to foster student achievement by providing nutritious meals, along with nutrition education.
The federally-funded National School Lunch Program (NSLP) provides nutritionally balanced, healthy meals to students every day.
The program, which has been serving the nation's children for over 60 years, requires school meals to meet federal nutrition standards like offering fruits and vegetables every day, serving whole-grain rich foods, and limiting fat, calories, and sodium.
The "School Lunch Snapshot" campaign is made possible by the nonprofit School Nutrition Association.
Parents and students can follow the fun via the hashtag #NSLW.
For more information about schools meals, visit www.santarosa.k12.fl.us/foodserv/ or www.schoolnutrition.org/SchoolMeals.