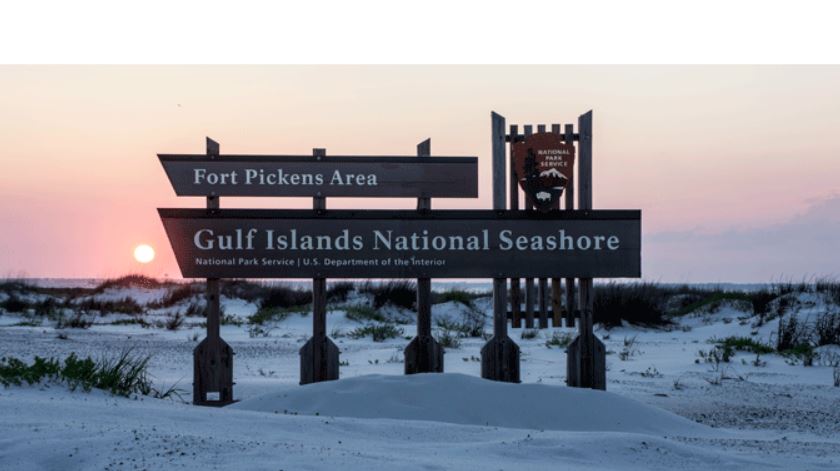 The National Park Service will release the Final Environmental Impact Statement (FEIS) for Personal Watercraft (PWC) use at Gulf Islands National Seashore this Friday, July 5. Members of the public can view the FEIS online at https://parkplanning.nps.gov/guis-PWC-EIS starting Friday. The FEIS incorporates research regarding the impacts of PWC use on water, air, soundscape quality, and submerged aquatic vegetation (seagrass beds), as well as, public comments collected last fall to determine the final preferred alternative.
The preferred alternative proposed by the National Park Service includes:
Revised flat wake zones

150 yards from shorelines in Florida
300 yards from shorelines in Mississippi

A prohibition on PWC landings on wilderness islands
"Thanks to the hard work of park staff and thoughtful input from the community, the alternative identified will ensure this recreational opportunity continues in park waters while protecting park resources including shorebirds and seagrasses," said Superintendent Dan Brown. In 2000, the National Park Service limited PWC use in all but 22 specifically identified parks that were required to develop their own special regulations for continued PWC use. This FEIS serves as the foundation for the national seashore's special regulation that will ensure continued PWC use in park waters.
The flat wake zones in the preferred alternative were chosen by determining at what water depth PWCs do not directly impact seagrass beds and at what distance from shore these depths are located in national seashore waters. Additional considerations were also taken into account including nesting shorebird impacts, visitor experience impacts, and wilderness act regulations.