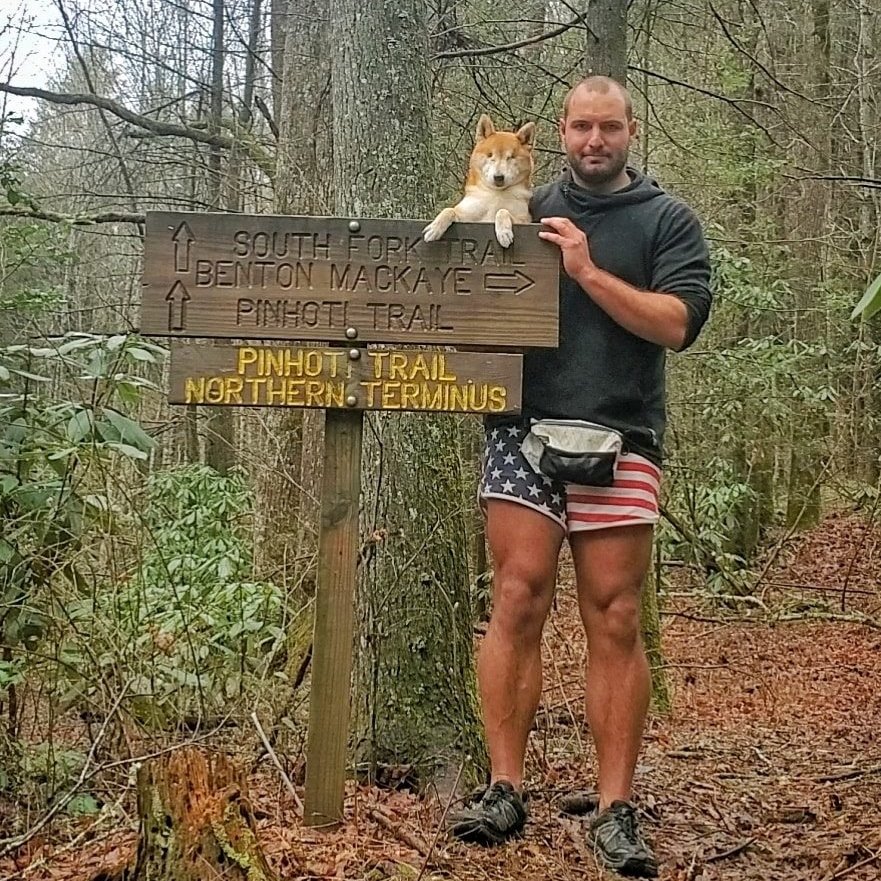 Rohrig pictured with Katana on the Pinhot Trail, which they hiked together in April 2020
Kyle Rohrig may initially come across as a rugged athlete in his ubiquitous American flag shorts, which reveal powerful legs he's built up from hiking more than ten thousand miles, including a 70-mile trek in 24 hours. But there's far more than meets the eye to the former personal trainer turned long-distance hiker and author.
30-year-old Rohrig has a profound grasp of the universe which far exceeds the wisdom to be expected at his age. Glimmers into the depths of his understanding shine through in his blog and three previous books: Racing Winter on the Pacific Crest Trail, Lost on the Appalachian Trail and Hear the Challenge: Hike the Appalachian Trail.
So far he's hiked the Appalachian Trail, Pinhot Trail, Pacific Crest Trail and last year finished the 1,100-mile Florida National Scenic Trail, which is the subject of his newly released fourth book, Dogged Days on the Florida Trail.
It not only takes physical endurance and a fearless sense of adventure to pursue hikes through such wilderness terrain, amidst the threat of weather and dangerous animals and coupled with extreme solitude, but also it takes extreme mental perseverance to overcome the desire to quit when faced with unavoidable adversity along the way.
For some of the hikes, his Shiba Inu sidekick, Katana, has been his faithful companion. After she lost her sight in 2018 due to glaucoma, at times he would carry her, a move which has helped inspire a following of more than 40,000 subscribers to date.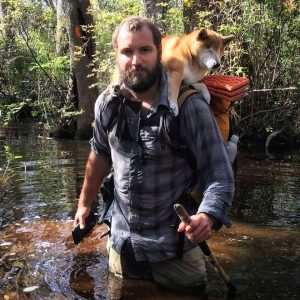 Rohrig carried Katana roughly 800 miles during last year's hike. Along the way they saw hundreds of gators and venomous snakes, including coral snakes and rattlers.
"I feel like my calling is to have an impact on others," said Rohrig, whose trail name is Mayor. He openly shares advice and insight, encouraging others to seek out their own adventures.
Next up for Rohrig is the Continental Divide Trail, a 3,100-mile trail traversing the Rocky Mountains. In the meantime, he's enjoying a break at home, spending time fishing, a favorite hobby.
To purchase his latest release, Dogged Days on the Florida Trail, for $14.99, click here: Author Kyle Rohrig on Amazon
Visit http://www.boundlessromad.com to follow him and for more information about his adventures.