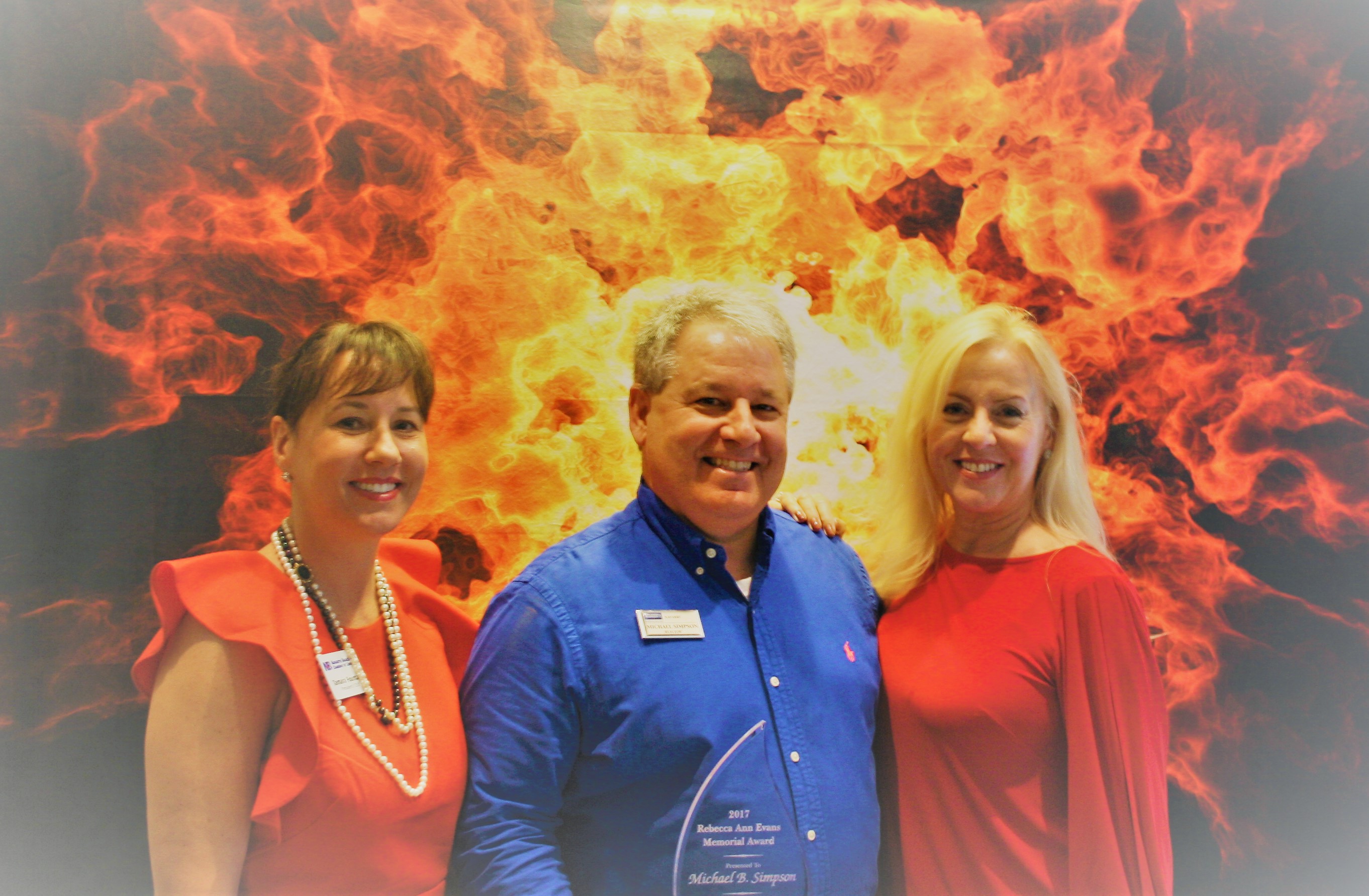 Pictured left to right are Navarre Beach Area Chamber of Commerce President/CEO Tamara Fountain and incoming Chairman Mike Simpson along with Navarre Area Board of Realtors Executive Angela Campbell
It was a packed house at today's Navarre Area Board of Realtors Annual Awards Banquet and Board Installation luncheon, and attendees were fired up about hot growth in the local housing market and exciting changes in leadership at two community organizations.
The celebration featured a who's who guest list of area leaders, including Santa Rosa County District 4 Commissioner Rob Williamson, who announced the latest data on the county's housing market.
According to Williamson, in 2016 nearly 5,000 new homes were constructed in Santa Rosa County, surpassing 2004 when 3,300 new home permits were issued.
Williamson and others were not only celebrated the success of the local economy but also recognized some in the community who have played leading roles in helping the local market's rebound, including Michael B. Simpson, a realtor with Coldwell Banker Residential Rest Estate in Navarre, who won NABOR's prestigious Rebecca Ann Evans Award, a lifetime award for contributions to the community.
Simpson will also be installed as the Chairman of the Navarre Beach Area Chamber of Commerce at their installation ceremony December 7.
"Mike's leadership of the chamber is coming along at a time when Navarre needs a unified like him. He puts the community ahead of personal agendas, and I look forward to working with him," said Williamson.
Other award winners included: Billy Chapman, Robert Nay and Eric J. Musch – President's Awards; Carol Andersen – Community Service Award; Resort Quest represented by Liz Horton – Affiliate of the Year; and Lynda Walker – Realtor of the Year.
Photos and more details from the event are being uploaded now and will be featured in South Santa Rosa News' December 8 issue.