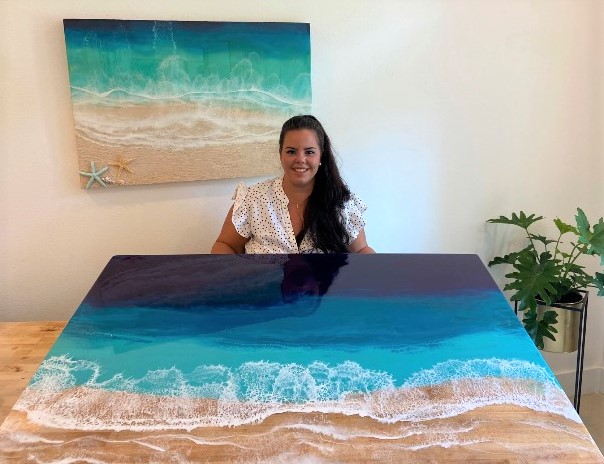 Claudia Bant is a talented local artist, gifted in multiple mediums including resin, who can transform boring walls or furniture into gorgeous, unique focal points. She has an eye for design, especially abstract art, and uses that to transform rooms.
Although living in a coastal community means she gets many requests for beach-themed art, she also excels in modern abstract pieces, such as geodes.
It all began when she was trying to find the right pieces to decorate her home and started creating art for fun.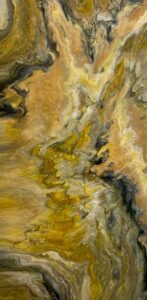 Bant said her husband liked an abstract painting she did and encouraged her to do another. Then he showed her new art piece to his co-workers.
"That day I got my first customer, which to my surprise, wanted an abstract American Flag," she said.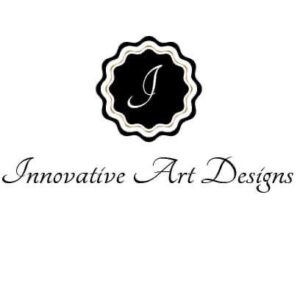 That's when the idea to start a business took off, and Innovative Art Designs was officially founded in 2017.
"The idea to create Innovative Art Designs originated with the inspiration to make an empty, blank space look colorful and alive," said Bant.
Since then she has progressed to producing new forms of art, from paintings to charcuterie boards to furniture, with the ultimate goal to transition into Interior Design.
"My current plan is to keep creating new products while meeting all customer's demands for creativity," she said. "Imagination knows no bounds, and it is inspired by the joy of producing modern art forms not seen in typical stores."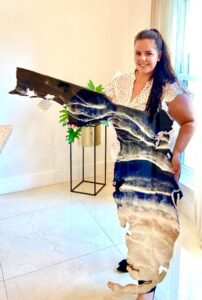 One challenging piece she created was a resin 4-foot Florida Peninsula design made with natural sand and featuring glow-in-the-dark acrylic waves. Her husband, Carlos, helps her with the woodworking from sanding down old furniture to creating new, custom pieces.
"That was an experiment I committed myself to because working with resin can be tricky," she said, pointing out that experimenting is always fun, and the result is always a mystery. "Sometimes it works; other times, what I have pictured in my mind does not appear as expected. In that case, the result was better than anticipated."
For more information about art for sale or to request custom work from Innovative Art Designs, email Bant at innovativeartdesigns07@gmail.com. You can also visit @innovativedesign on Facebook or her page on Etsy: www.etsy.com/shop/InnArtDesignsByClau. Custom pieces usually take one to two weeks for completion, and they offer delivery in the tri-county area.