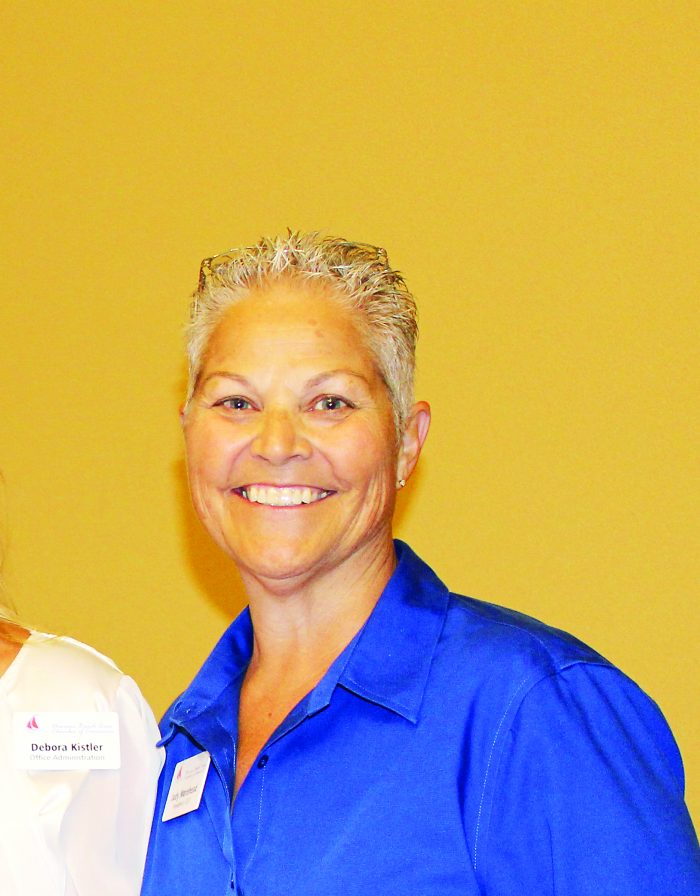 The chairman of the Navarre Beach Area Chamber of Commerce this morning emailed chamber members to advise them CEO Judy Morehead has resigned effective immediately. Morehead had been in the position since October 2015.
The chamber has faced multiple challenges during Morehead's time as CEO, including declining membership and a failure to hold its annual FunFest this year.
Morehead and the chamber were sued earlier this year for slander by Beach Community Bank President Tony Hughes, who has made a settlement offer in the case.
Additionally, Morehead was heavily criticized for repeatedly calling Santa Rosa County Commission Chairman Rob Williamson a liar during a county commission meeting.
According to Mike Sandler, chamber chairman, Morehead resigned for "personal reasons," citing family member health issues.
Sandler said the search for a new CEO will begin next week.
FOLLOWING IS THE LETTER MEMBERS RECEIVED FROM SANDLER:
Dear Navarre Chamber Members:
This Press Release will be sent to area media later this morning, but we wanted you to be the first to know about this important change in Navarre Chamber Staff.
PRESS RELEASE: Thursday, June 22, 2017
CONTACT: Mike Sandler, Chairman of the Board
Navarre Beach Area Chamber of Commerce
850-939-3267
Morehead resigns as chamber president
Navarre, FL: Judy Morehead, president/CEO of the Navarre Beach Area Chamber of Commerce, announced her resignation to the chamber's board of directors June 22, 2017.
"This decision made was made with considerable personal reflection," Morehead said. "My mother has dementia and I plan to take this time to be with her, as much as possible, during this stage of her life and help relieve some of the stress being felt by other family members." In addition to her mother's condition, Morehead's father-in-law's health has deteriorated to a point where he is unable to care for himself, requiring her immediate attention.
Morehead took on the position of president/CEO of the chamber in October 2015. During her term, she has successfully led the staff and the chamber with confidence and leadership.
"To say we are going to miss her is an understatement," board chairman, Mike Sandler said. "Judy has been truly focused on our members and businesses. She has worked tirelessly to focus on their needs. We know how important her family is to her and she has our full support and understanding."
Morehead is leaving her position effective immediately to begin caring for her family.
The search for a new president/CEO will begin next week.