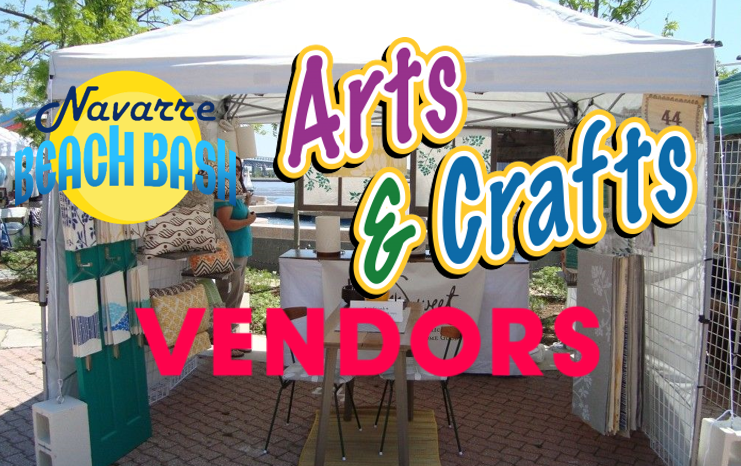 Navarre Beach Bash, an all-music festival being hosted by the Greater Navarre Area Chamber of Commerce, is now accepting applications from arts and crafts vendors for the Oct 13 event.
Visit Greaternavarrechamber.com for more information and to download a vendor application.
Available Booth Sizes and Prices Are: 10' by 10' ($100), 10' by 20' ($200), 10' by 30' ($300) + $100 refundable $100 clean-up deposit.
Only handcrafted, original work by the applicant will be permitted in Saturday's vendor area. Acceptable works include paintings, watercolors, pen and ink drawings, etchings, photography, clay, metal work, jewelry, fibers, leather, glass, paper, wood and other original works.
Offset reproductions of an artist's original work must not comprise more than 50 percent of exhibited works. Mass produced items, commercial goods and buy-sell items are not allowed to be sold at the festival.
The event is scheduled for 10 a.m. – 10 p.m. and will take place at Broussard's Bayou Grill and the surrounding area on Navarre Beach.
VIP Ticket and VIP Table Pre-Sales are taking place now. General admission tickets will be available soon. Learn more by visiting Greaternavarrechamber.com or at Facebook.com/NavarreBeachBash.