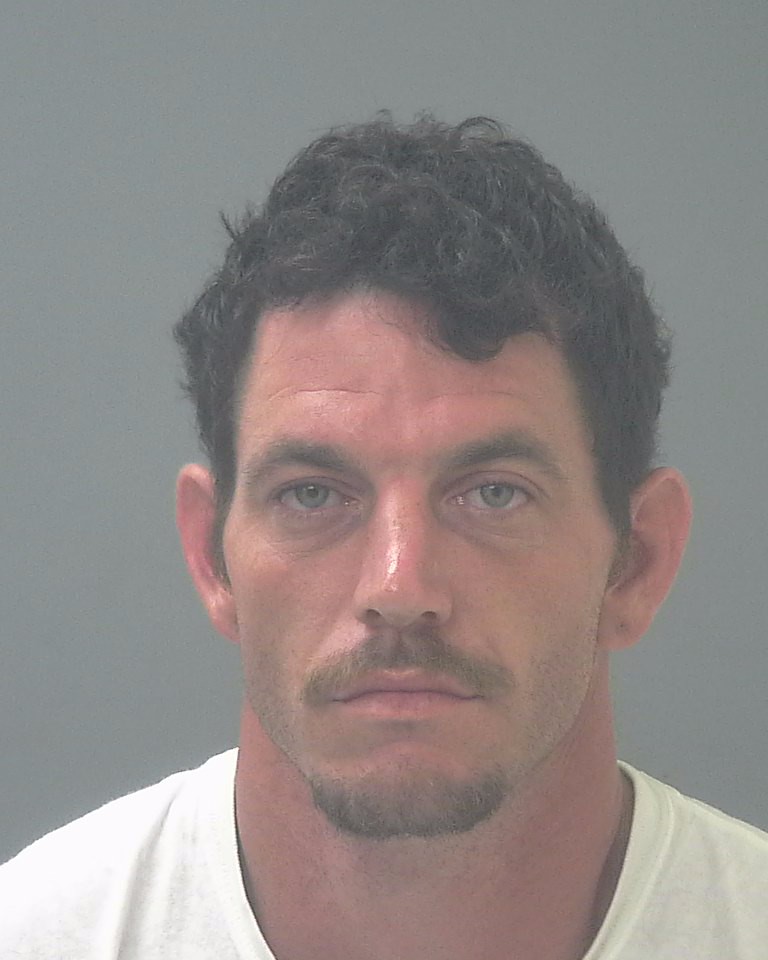 Tracy Colton Potter, 29, of Navarre Beach, was booked into Santa Rosa County Jail around 1:35 a.m. on June 14 on a first-degree felony charge of aggravated negligent homicide of a child.
Police say he committed culpable negligence by failing to supervise his one-year-old daughter, Makennah, resulting in her death, per his arrest report.
The incident took place at 7372 Grand Navarre Boulevard on Navarre Beach, which is owned by a Colorado couple, Gary and Staci Turner. Potter's booking information also lists it as his address.
As a result of the search for the child, who was reported missing to police around 7:15 p.m., the victim was located in the canal behind 7360 Grand Navarre Blvd, face down and deceased.
The arrest reports states the child was in rigor with arms and legs extended out, and there a slight bit of aspiration from her nose and mouth area. A blueish color around her lips and no petechial hemorrhaging in her eyes was also observed.
Police report that around 8:25 a.m., a female had reported that she observed Potter walking east on Gulf Boulevard while holding a young child, and she had recorded the incident with her cell phone. Investigators observed the video and determined the subject was carrying a young child and the subject appeared to be Potter.
According to what Potter told police, the morning of the incident he was walking back to the residence of Anastacia Turner, located at 7372 Grand Navarre Boulevard, when he became dizzy and short of breath, sat down on a bench and fell asleep.
Later police asked Potter if he remembered walking the rest of the way to the residence, and he stated he didn't. He was asked if he remembered what he did when he got back to the residence, and cops say he stated he didn't remember.
According to the report, the next thing Potter remembered was waking up on the couch inside Turner's residence and looking for his child.
Anastacia Turner, in her police interview, said that around 1 p.m. she found Potter asleep on the picnic table in her back yard, which is approximately 15 feet from the seawall of Santa Rosa Sound.
Turner told police she woke him up and that he went into the residence and went back to sleep on the couch and slept until approximately 7 p.m. She said when he woke up he asked the whereabouts of his daughter.
Cops asked Turner if she saw Makennah when she woke him up on the picnic table, and she stated she didn't.
Potter was subsequently arrested for the first-degree felony charge of aggravated negligent homicide of a child. No bond has been issued.