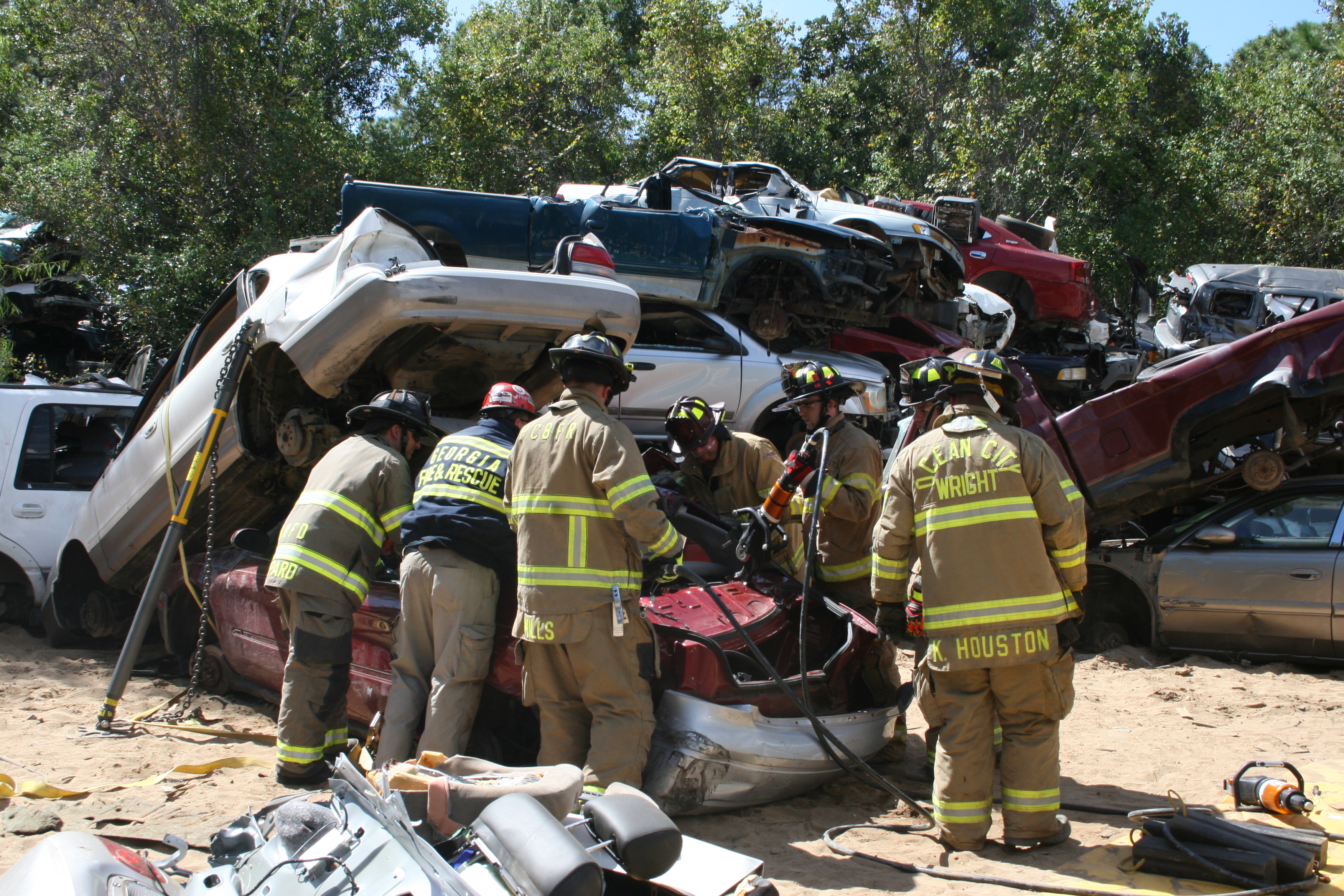 A 2017 regional training for extrication equipment at R&R Salvage in Navarre (South Santa Rosa News File Photo)
Navarre Beach Fire Rescue last week announced the department had received a $24,725 grant award from the Firehouse Subs Public Safety Foundation for new TNT extrication equipment.
This new equipment will include new state of the art battery operated spreaders, cutters and a ram that will all use new rechargeable battery technology, according to NBFR Chief Danny Fureigh.
"This battery operated equipment is more versatile, can be used in closed spaces with no emissions, and is stronger than our current gas motor driven equipment. This equipment will be used in vehicle extrication, search and rescue during natural disasters, and building collapse to name a few," stated Fureigh.
Firehouse Subs founders in 2005 established the Firehouse Subs Public Safety Foundation with the mission of providing funding, life-saving equipment, and educational opportunities to first-responders and public safety organizations. Through the non-profit 501(c)(3), Firehouse Subs Public Safety Foundation has granted more than $35 million to hometown heroes in 47 states, Puerto Rico and Canada, including more than $5.5 million in Florida.