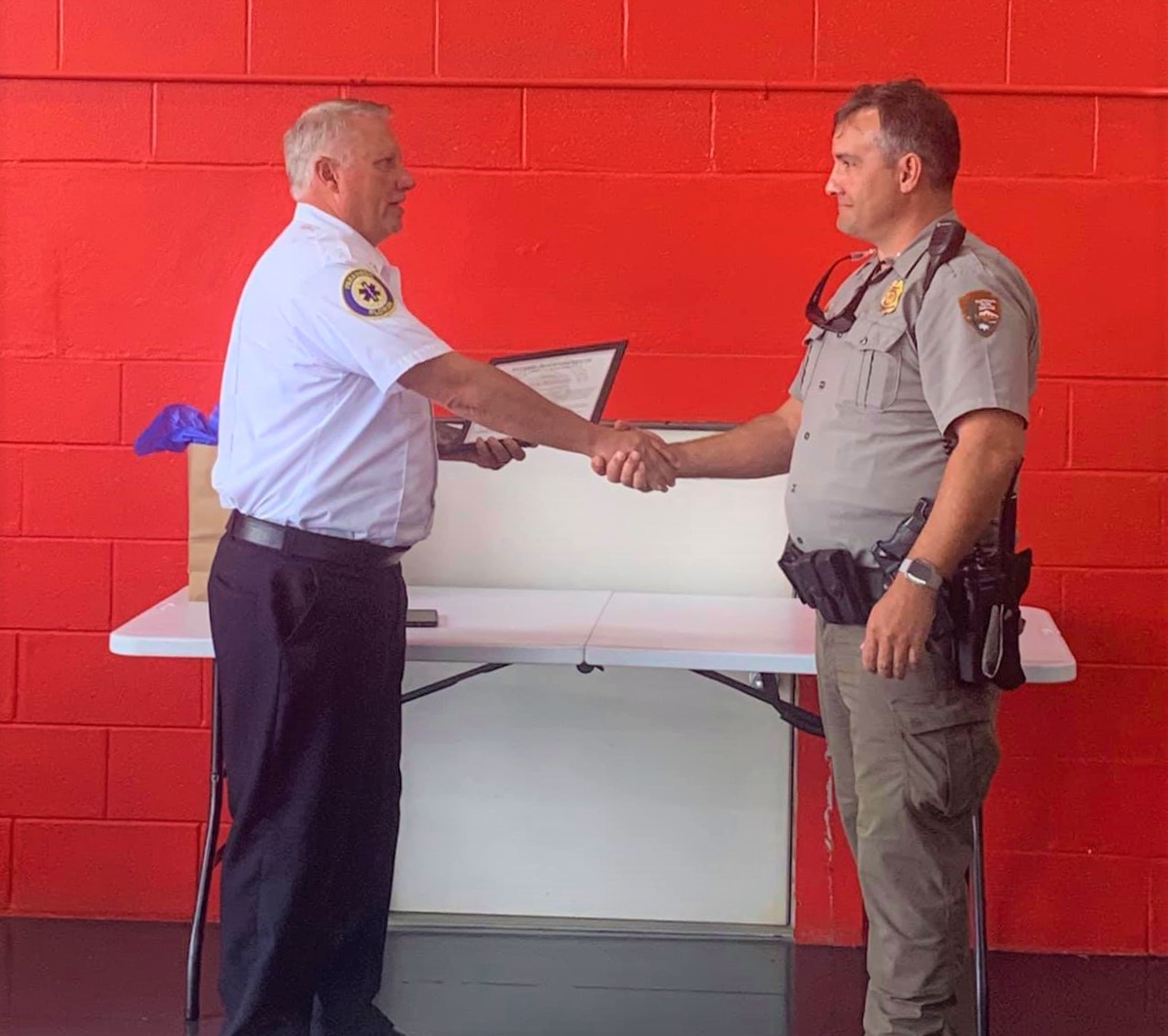 Navarre Beach Fire Rescue Chief Danny Fureigh presented National Park Service's Gulf Islands National Seashore Park Ranger Andrew Robinson with a Citizens Life Saving Award for heroic action he took on Saturday, March 27, resulting in a double water rescue.
According to Fureigh, Robinson responded to a male and female being pulled away from shore by a rip current.
"You entered the double red flag surf with your rescue can, secured the female and brought her to the beach. When we arrived, you were making your way back out to the male victim, approximately 100 yards offshore. You reached and secured the male victim as (fire rescue personnel) arrived," state Fureigh.
Fureigh said that had Robinson not chosen to take immediate and decisive action that the young lady and man would have drowned.
Additionally, Fureigh recognized Firefighters Grant Winterberry and Chris Jines along with NBFR Chief Sean Hughes.
Winterberry was also recognized for not only for the March 27 response but also other recent responses.
"Congratulations to these fine men on working together to save lives," Fureigh said.