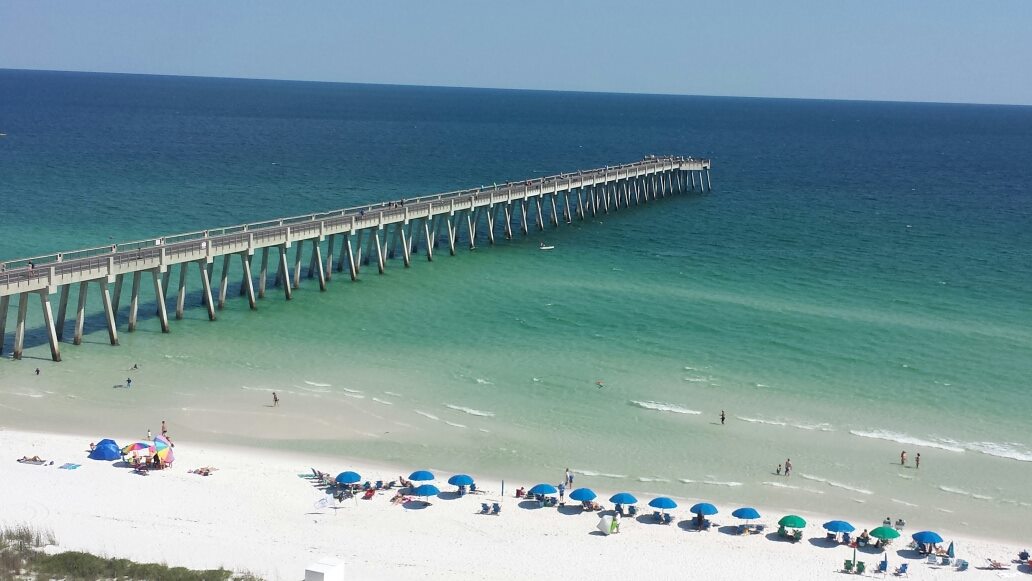 The Navarre Beach Pier will be open to the public for free on Thanksgiving Day, Nov. 23. The former pier operator, Coastal Concessions, discontinued management of the pier and its concessions on Wed., Nov. 22.
"During the transition to the new operator, pier admission fees will be waived for Thursday, November 23," said Dan Schebler, assistant county administrator. "The date worked out to be a great way to show our thanks to the citizens of Santa Rosa County."
Growing Santa Rosa Enterprises, LLC will begin operations on Fri., Nov. 24. The board of county commissioners approved the agreement for Growing Santa Rosa Enterprises to manage of the pier, restaurant and concessions on November 9.