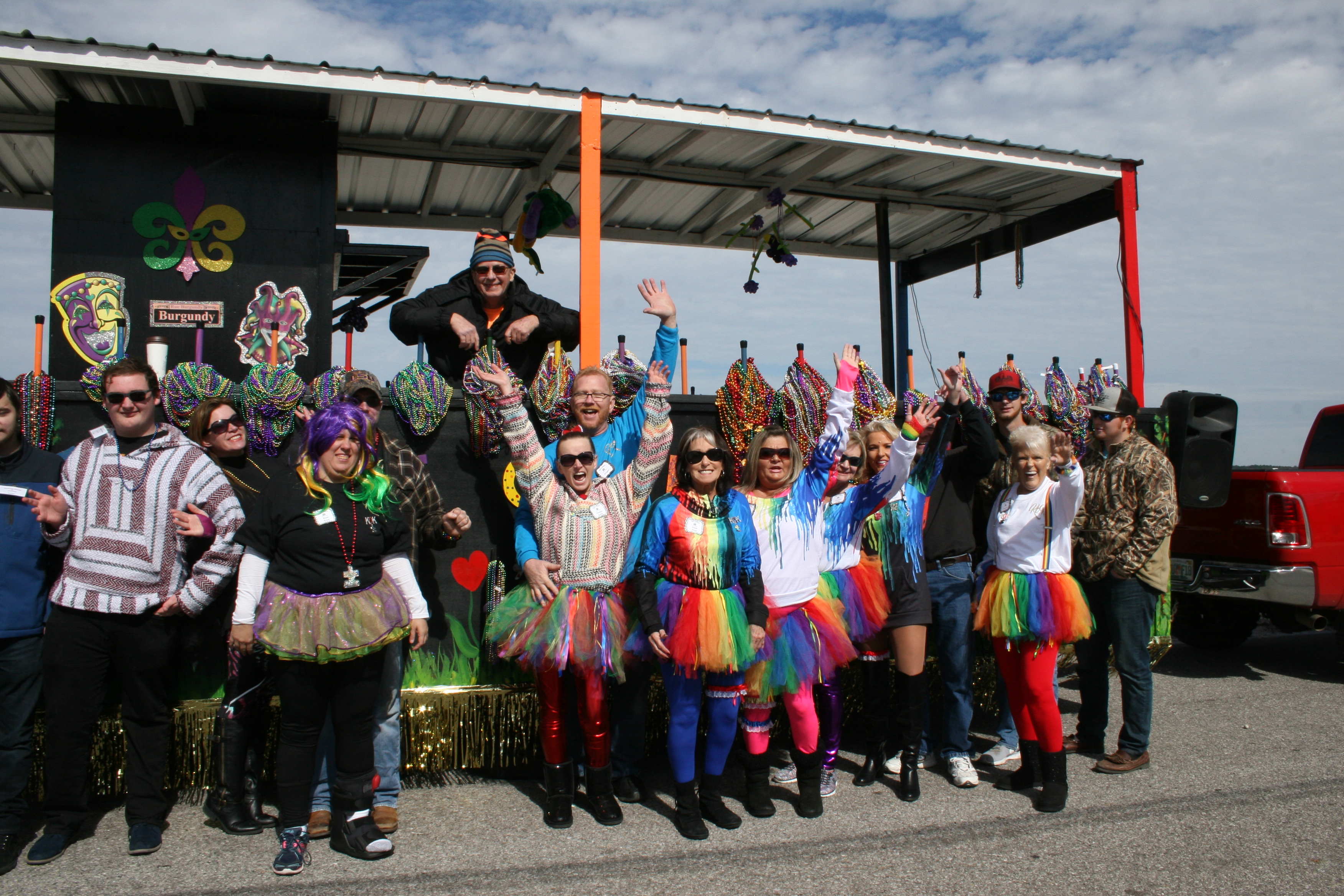 The Navarre Krewe of Jesters has announced details about their upcoming Mardi Gras Ball and 33rd annual Mardi Gras Parade. Both events will feature "Voodoo on the Beach" as a theme.
The ball is scheduled for Saturday, February 16, at the Navarre Conference Center. "It's a formal affair, so wear your fancy clothes! You don't have to be a Jester or a member of a Krewe, the public is invited to celebrate with us,' stated Janet McMonagle, Krewe spokeswomen.
According to McMonagle, the ball will feature live entertainment by Class X, and heavy hors d'oeuvres will be provided.
"You may bring your own liquor, and we will have mixers provided. It is not a masquerade ball or a costume ball, but it is formal. If you choose to dress up to fit the voodoo theme, we love to see you having fun. We're not having costume contests at this ball, but just good fun," McMonagle said.
Ball tickets are $35 each in advance or $40 at the door and a table for ten cost $270. Tickets can be purchased from any Jester or by emailing contact@nkoj.org.
The Krewe's 33rd annual Navarre Beach Mardi Gras parade will take place rain or shine on Saturday, February 23, along Gulf Boulevard on Navarre Beach.
"We step off promptly at 1 p.m., but be advised that the Santa Rosa Sheriff's deputies close the bridge earlier, and we have no control over that timing or their decision," McMonagle said. "We recommend that if you are driving across the bridge, you get across by 10 a.m. to ensure that you can cross and that you can find parking."
Additionally, Santa Rosa County officials have issued a reminder that no overnight parking is allowed in the parking lot adjacent to Navarre Beach boat ramp pursuant to county ordinances which read as follows:
Sec. 15-29. – Vehicles and parking facilities. (a) No person shall park any vehicle, camper, trailer or any towed conveyance in any areas not specifically designated for said vehicle; (b) There shall be no overnight parking of any vehicle, camper, trailer or any towed conveyance in any area unless so posted; (c) No motorized vehicle shall be allowed on any portion of the recreational facility other than designated roads or parking area; (d) Certain parking areas may be used for special events with approval from the board. (Ord. No. 2005-11, § 1, 5-26-05; Ord. No. 2016-18 , § 1, 7-14-16)
McMonagle said crowds in recent years have been estimated at around 35,000 people. "So bring the kids, the chairs, the strollers, the tailgate, and make a day of it. Restaurants will be open, and its always great to be at the beach," she said.
Also, it's not too late to enter a float in the parade. Download the application at http://www.nkoj.org