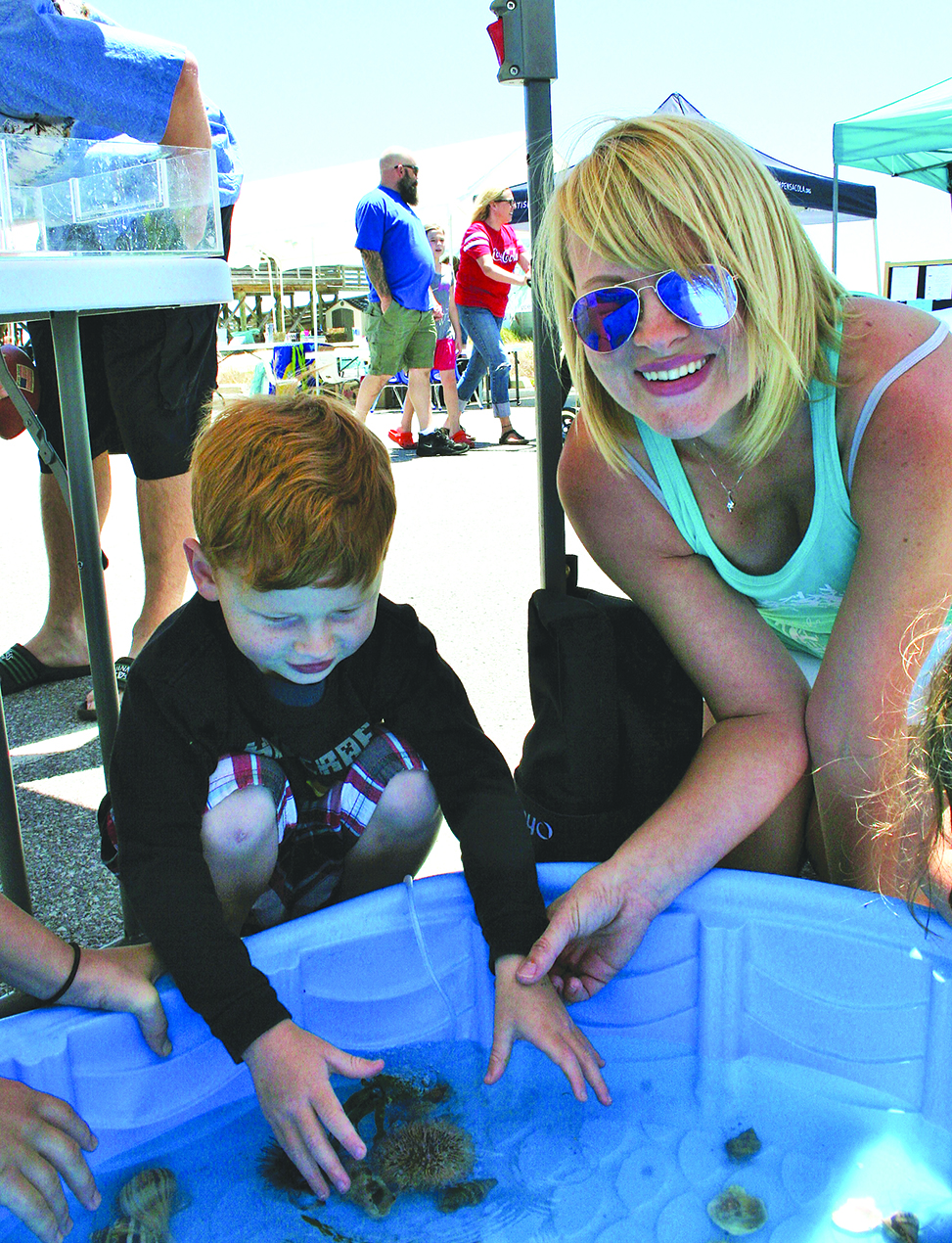 Registration is now open for the Navarre Beach Marine Science Station's 6th Annual Autism OdysSea, a fun-filled event geared specifically for families with children or adults on the spectrum.
"Thanks to IMPACT 100 Pensacola, we will be showcasing our new Discovery Depot. The Discovery Depot is a traveling trailer complete with touch tanks, interactive exhibits and citizen science opportunities to #bethesealution," said Director Charlene Mauro, an award-winning teacher who founded the station.
Each participating family will receive a car magnet, sticker, and a beach bag showcasing our sea turtle autism awareness logo.
"Our Autism OdysSea program has become our signature event because of our love for students, education for all and the Navarre Beach. Autism OdysSea ties these together so that our high school students, who are finishing their year of classes with us, can showcase what they have learned by educating students, with all abilities, the love for the sea and beach they have developed including their ability to #bethesealution. The community has poured its love into the event as well with sponsorships and their presence to give time, energy and financial contribution to allow us to give back to a segment of the population, those with educational needs, that are near and dear to our heart." according to the Station's Board President, Amy Cozart.
Autism OdysSea will take place from 9 a.m. to 1 p.m., Saturday, April 28 and feature ayaking, fishing, stand up paddle boards, touch tanks, mermaids, mascots, animal encounters and plenty of other hands-on activities just for families with children and adults on the spectrum.
Registration is $10 per family. Advance registration is required at www.navarresciencestation.org.
The Navarre Beach Marine Science Station is an award winning education facility in the Florida Panhandle. The mission of the Navarre Beach Marine Science Station is to promote the appreciation, conservation, and understanding of the marine ecosystems of coastal Florida through education and service. Exciting new projects in Navarre Beach Park are on the horizon, including expanded year-round programs and the Gulf Coast Discovery Center.