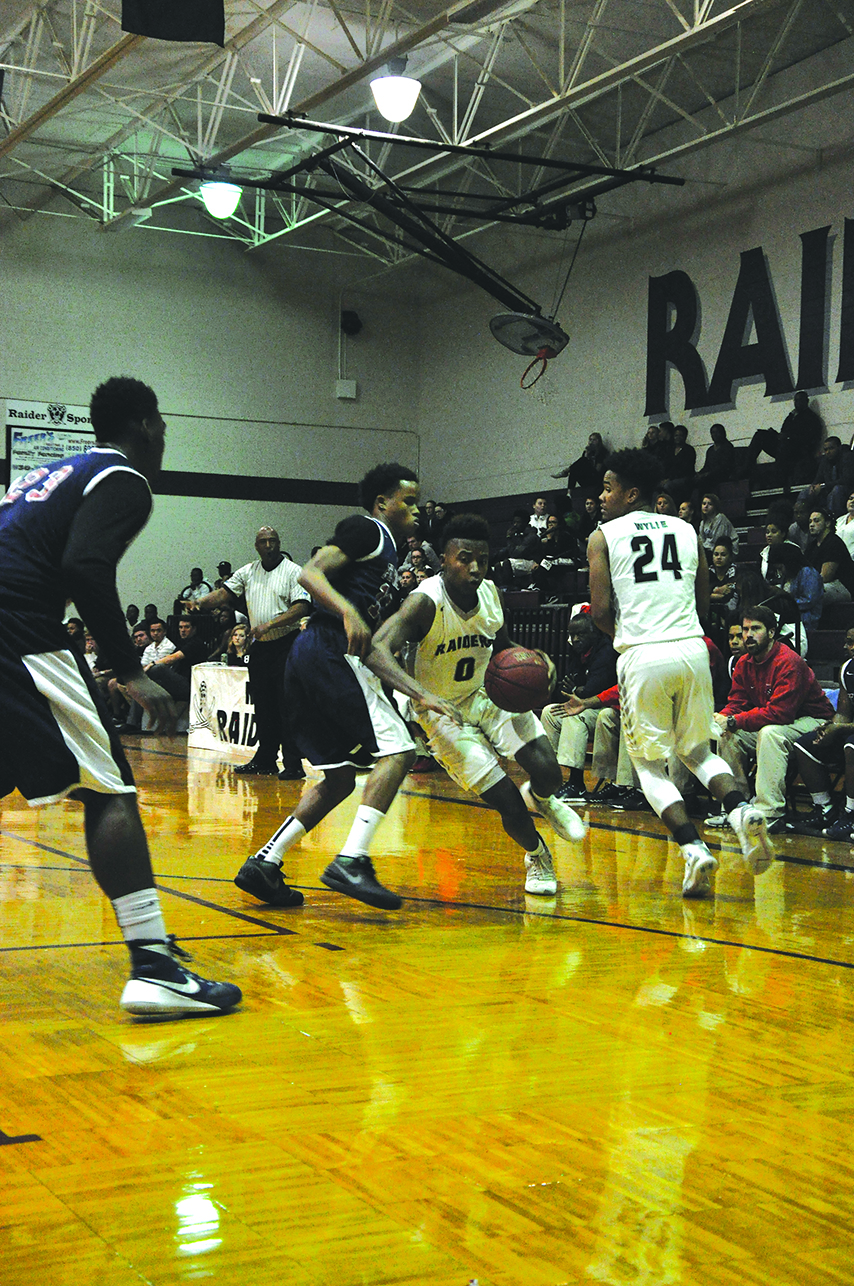 Navarre High School basketball team tallied another victory on Saturday after coming from behind to beat Foley High School 53-43 in a close home match that gave the Raiders its second victory in a row.
Foley started off strong on offense, netting 17 points in the first 8 minutes of the game to get out in front of Navarre 17-10 in the 1st quarter. Navarre responded well, outscoring the Lions 12-8 in the following quarter to come within three points of the lead, finishing up the half 25-22.
Foley did well in the 3rd quarter to pressure the Raider's defense by continuing to score, but surrendered 14 points to a more accurate Navarre team that capitalized on the chances that were presented. Demetreus Paige scored the most baskets of any player on Saturday, scoring 18 points by hitting seven of his 13 field goals he attempted, including two three-pointers.
Navarre would take a commanding lead in the 4th quarter, outscoring the Lions 17-9 in the final eight minutes of the match. The Raiders increased their season record to 12-8 after another come-from-behind victory against Fort Walton Beach High School on Tuesday when Navarre scored 20 points in the 4th quarter to win the game 51-41 at their home court.