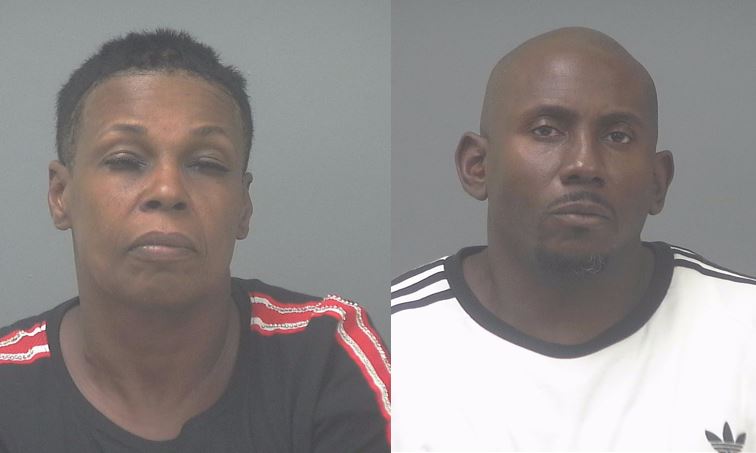 Deputies with the Santa Rosa County Sheriff's Officer responded yesterday to a fraud complaint. The victim, while working at a Artistry 98, was distracted by one suspect while the other stole a wallet.
Within minutes, the stolen credit card was used at a local Walmart where gift cards were purchased. The victim was notified of the transaction and contacted our agency. While we were taking a report, there was another transaction attempted on the same credit card at another local store. Deputies immediately responded to that store and located the suspects who matched the description provided by the victim. An arrest was immediately made on a male and female.
Leglemon Leroy Belt (10-9-67) and Oletha Clemons (3-6-56) were both arrested on multiple theft and fraud charges. While investigating this case, Deputies were able to connect both suspects to several other related crimes. SRSO has posted to Facebook seeking help in identifying these individuals in the past. Both suspects are believed to be from the Mobile area.
Although both remain in jail with a significant bond, the investigation continues with several other law enforcement agencies in our area.