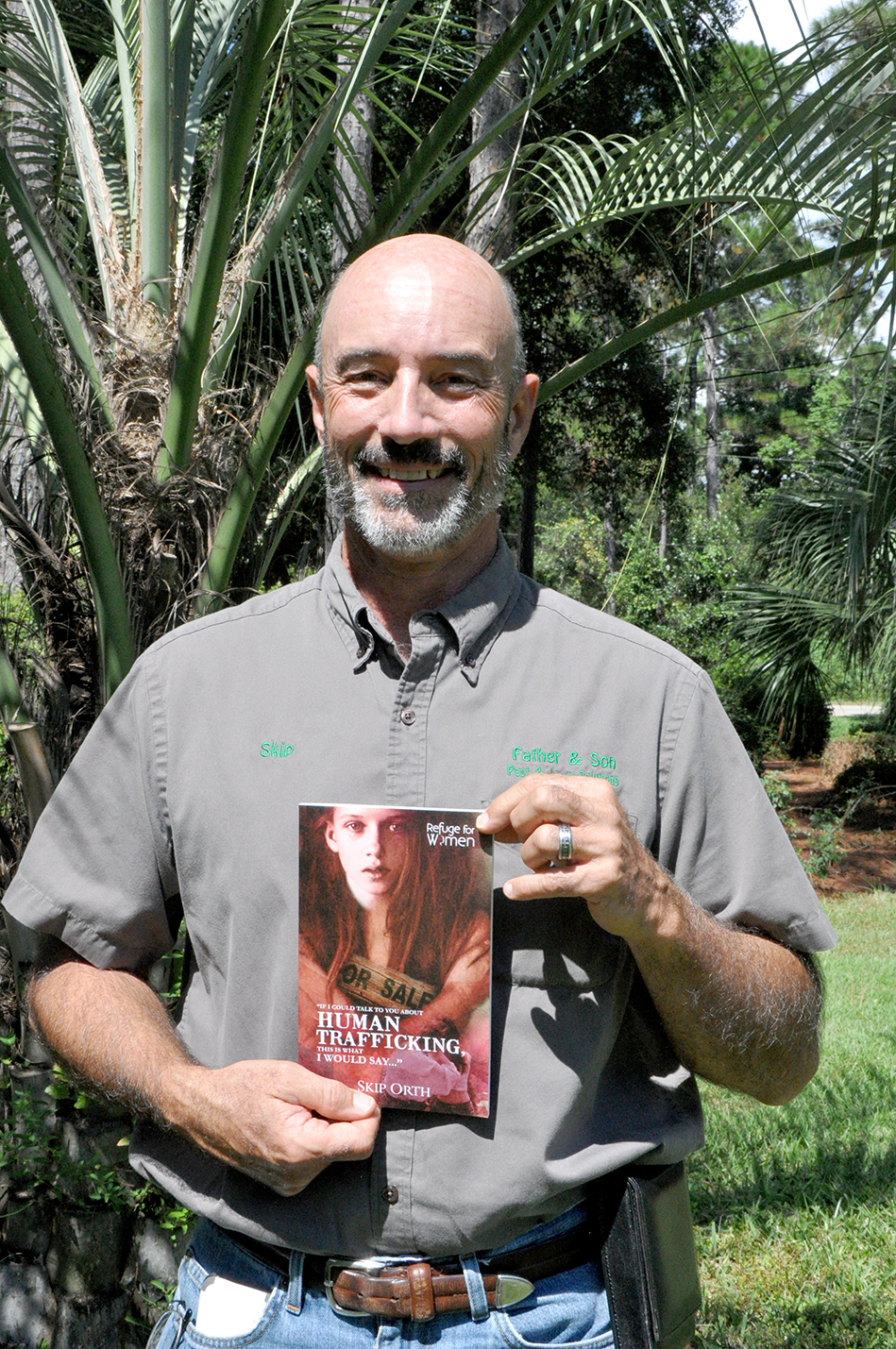 The stories are sickening and horrifying — young girls chained to beds in a warehouse, fed on the floor, forced to perform sex acts and denied bathroom facilities.
Human trafficking is a nightmare, and the United States Department of Justice refers to the Interstate 10 corridor as a "super highway" for the $97 billion dollar industry.
So even though local law enforcement officials say there isn't a problem with sex trafficking end users in our area, there is a need to provide a safe haven for victims.
Navarre businessman Skip Orth published a book on the issue, and he's working to develop a local nonprofit Refuge for Women program with the goal of raising $100,000 to fund a safe house on the Emerald Coast where victims can escape and restart life.
Orth said the location of the safe house will be protected so that victims escaping to our area can get away from their previous life and captors.
"When a woman wants to exit the sex industry and applies for Refuge for Women, she makes an application to (the national chapter), and an interview is done. After they consider all the safe houses in their network in the country, they decide the best place for the victim to go So we're not limited to serving just the local area…some times its best for them to get out of their environment, where they don't have any connections that could mess them up," Orth said.
According to its website, Refuge for Women is a non-profit, faith-based organization that provides long-term care for women who have escaped human trafficking or sexual exploitation.
The organization offers safe housing with 24-hour-a-day staffing, and counseling is provided with each resident receiving weekly, individual and group counseling therapy.
A resident can complete the program in 9 months and may have the opportunity for an additional 3 months of aftercare.
The service is provided in three phases. Phase I is stabilizing the victim and providing them a safe place to seek therapy. Phase II is developing life skills and employment to aid victims and keep them from returning to the sex industry. Phase III is aftercare with assistance for reduced living expenses.
"Refuge for Women has created a blueprint for opening safe homes. They have all of the structure in place, so that we don't have to reinvent the wheel," said Orth, is serving as chairman of the newly forming local Refuge for Women group.
Orth estimates he and his board will need to raise $250,000-$300,000 per year to cover operating expenses.
He has the help of Navarre resident Michelle Jones and two others in that daunting task.
Jones is serving as the group's "city director," focusing on raising funds. She said churches like Coastline Calvary in Navarre have expressed interest in helping.
Community members are also stepping up, and a fundraiser is planned for March 4.
"We've already applied for a grant," Jones said, pointing out that monthly donations and sponsorships are also vital to the effort.
If you'd like to help, contact Jones at (850) 292-1835 or michelle.jones@refugeforwomen.org.