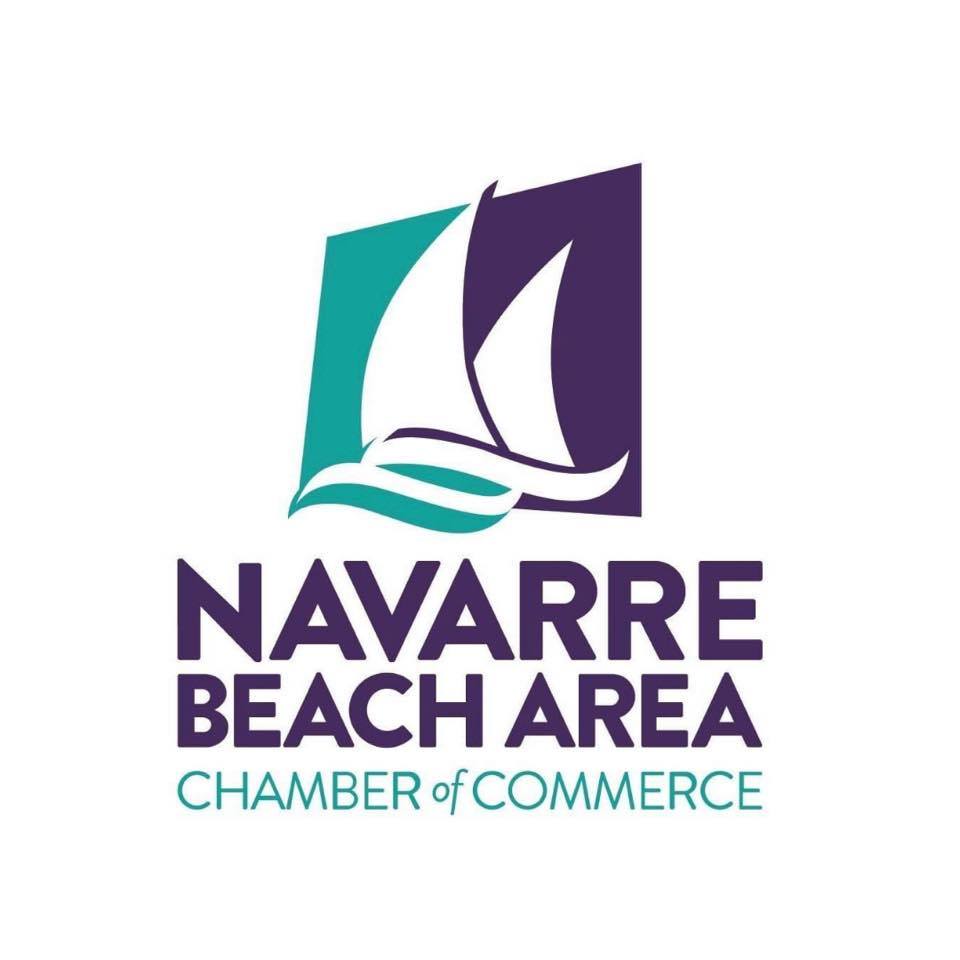 The Navarre Beach Area Chamber of Commerce on February 17 hosted its 50th Annual Awards & Installation Breakfast at St. Sylvester Catholic Church. The event started off with a presentation of 2022 awards and culminated with the installation of new leadership, including new Chairman Steve Rhodes.
The following chamber members were presented with awards for their service to our community by outgoing Chamber Chairwoman Gretchen Carter:
CITIZEN OF THE YEAR – RETIRED FIRE CHIEF RON NORTON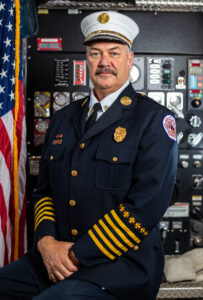 Norton began serving as a firefighter when he was 16 – volunteering for a department in his hometown of New York At 18, he enlisted in the Air Force for 21 years as a firefighter. He retired as a Master Sergeant and Assistant Fire Chief in 2004. He moved to Navarre in 2001, after being stationed at Hurlburt Air Force Base. He had previously been stationed at Eglin Air Force Base from 1994 to 1997, and felt very "lucky" to return to the Gulf Coast. He has shown an extraordinary commitment to serving Navarre as a member of the Holley Navarre Fire District for the past 20 years – including serving as Fire Chief for the past 12 years. He immediately went to work volunteering for the Fire District, gradually moving through the ranks to Assistant Fire Chief in 2004. And, then was promoted to Fire Chief in 2009 during a challenging time for the District.
SPIRIT OF NAVARRE – COLONEL DAVE PIECH, USAF, RET.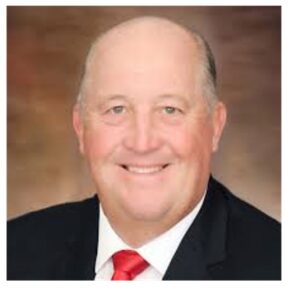 Piech has been a member of the Navarre community for nine years. He has served our country for 27 years and retired as a US Air Force Colonel and Director of Installations and Mission Support for the United States Air Force Special Operations Command at Hurlburt Field. He is a lifetime member of both the American Legion and Sons of the American Legion. He also belongs to the Knights of Columbus (St. Sylvester Council 13277), Veterans of Foreign Wars, Society of American Military Engineers, Navarre Beach Yacht Club, the Navarre Chamber, Air Commando Association, Navarre Elks Lodge, Navarre Senior Center, and he most recently served as our District 4 Santa Rosa County Commissioner for the past four years.
MEMBER OF THE YEAR – RIK POLOSKI with ERA AMERICAN REAL ESTATE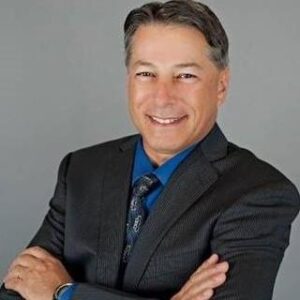 Poloski has been a member for four years and has had a significant volunteer record with the Chamber this past year. Poloski has actively supported the Chamber for years, and this past year was very involved with the Tunes By The Dunes Committee and the Navarre Chamber's Float in the Navarre Beach Mardi Gras Parade. He is also President-Elect of the Navarre Area Board of Realtors.
NON-PROFIT OF THE YEAR – SANTA ROSA KIDS' HOUSE
Founded in 2003, this year's award winner began serving our community almost 20 years ago, and they have been a Chamber Member for 16 years. Their mission is to deliver a well-coordinated and multi-disciplined response to child abuse in an environment that puts the needs of the child first. They have been growing their therapy program, and their outreach programs, including the Norm Crowder Kids Fest that is named after a huge supporter of the Navarre Chamber and their organization.
BUSINESS OF THE YEAR – DEB'S COFFEE DRIVE THRU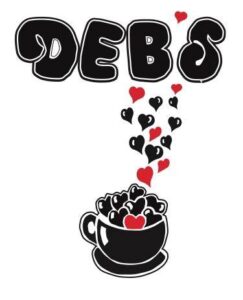 This year's Business of the Year recipient was established in Navarre in January of 2012. It was always a dream of this family-owned business to open a coffee shop. They started with a dream, a trailer and small cabana on the side of Navarre Parkway, and most importantly, great coffee. Over the past decade, they have upgraded from the small trailer and cabana to having a secondary location in Shalimar, along with a brand-new building in Navarre that they broke ground for in July 2020 and FINALLY unveiled in May 2022.
CORPORATE CITIZEN OF THE YEAR – STEP ONE AUTOMOTIVE GROUP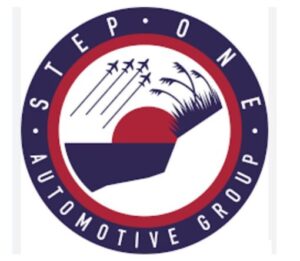 The 2022 Corporate Citizen of the Year is an important part of our community. Their gifts to the Navarre Community is long, but some of them include: Annual Military Appreciation Sponsor; Tunes By The Dunes Sponsor; and 50th Anniversary Gala Sponsor. Their representatives can be found at most every event the Chamber hosts. They are always wanting to know how they can be the most help to our community from bringing a trunk load of dog food to help feed dogs at the shelter to being part of some of our most important committees.
DIRECTOR OF THE YEAR – BRIDGET THIESSE with SALTWATER COTTAGE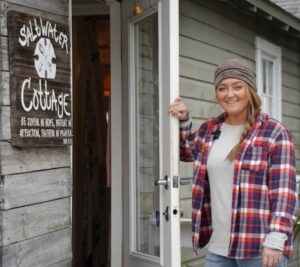 This award is given to a board member whose efforts had significant impact on the board and organization during the year. Thiesse is a strong supporter of the Chamber, and even though she is a fairly new to the Board member – she has made a tremendous impact to our Chamber and the Navarre community. She is a tremendous gift to our community, and I am looking forward to what the future holds as she has added the title of Chairwoman-Elect to her Chamber Board Position.
VOLUNTEER OF THE YEAR – ANDY EPSTEIN
Epstein been a member of the Chamber for nine years and during that time has been very supportive of community and Chamber events. He is an active member of the Navarre Beach Marine Sanctuary Committee, Run For the Reef Committee , the Navarre Jingle Bell Run Committee and the Chamber's Tunes By the Dune Free Concert Committees. He also regularly participates in the monthly trash bash on Navarre Beach Cleanups.
NAVIGATOR OF THE YEAR – LISA GALARNEAU with PRIMERICA
The Navigators are a highly visible Chamber group who volunteer their time to promote our business community and Chamber functions. They make a commitment to build lasting relationships with the Chamber membership, particularly new members, in order to build a loyal, committed membership base that will continue to support, participate in and invest in the Chamber and Navarre Community. Galarneau regularly seen at ribbon cuttings, volunteering out and about in the community, visiting new members and businesses in the Navarre area and helping welcome them to the Chamber.
CHAIRMAN'S AWARD – BOB LEVINSON
This award was selected by the outgoing board chairwoman and presented to a member she felt had a tremendous positive impact on the Chamber and the Navarre Community.
NEW CHAIRMAN STEVE RHODES with FP&L
Following the awards ceremony, an installation of officers and board members took place, and Steve Rhodes with Florida Power & Light was installed as Chairman. "I am really excited about this year and the future," Rhodes told South Santa Rosa News.
According to Rhodes, the chamber now has around 470 members, following 25 new members from the former Greater Navarre Chamber, which is dissolving. Rhodes called the effort to unite the groups "truly a team effort."
"We are one community, and when we are united, there is nothing we cannot achieve," said Florida House District 3 Representative Dr. Joel Rudman, who was out of town and unable to attend. "As your Representative, I look forward to helping Navarre achieve its rightful place as the most livable beachfront community in the Panhandle."
Other officers and directors installed during the ceremony included: Bridget Thiesse of Saltwater Cottage, Chairwoman Elect; Jeremy Carver of Suncoast Florida & Design, Treasurer; Nick McMellon of Rx Express Pharmacy of Navarre; Gretchen Carter, Immediate Past Chairwoman; Cindy Berry of Okaloosa Gas; Bryan Bernardo of Winn-Dixie of Navarre; Tracy Bragg of AAA Auto Glass; Brenda Kay Hammel of Express Employment; Craig Hanson of Baptist Emergency Room & Urgent Care in Navarre; Lauren Hudson of Expedia; Jake Landreth; Terry Light of Pik-Itz Art & Antiques; Cortni Potapowicz of Navarre Family Watersports; Andrew Rowe of Synovus; Brenda Stokes of Holley Hill Pottery & Gulf Coast Kiln Walk; Sylvia Tarnurzzer of Weight Watchers Navarre; Kent Vancil of Cox Business; and Liz West of Santa Rosa County District Schools.
The Awards & Installation breakfast was sponsored by Baptist Emergency Room and Urgent Care, St. Michael's Brewing Company, Buff City Soap in Tiger Point & Mary Esther, Pik-Itz Arts & Antiques, Verus Health Partners, Deja You Medical and Murder Creek Distillery and Tasting Room at OWA.
Throughout the year, the chamber hosts monthly breakfasts, featuring new member introductions, sponsorship spotlights and showcase table opportunities. The next monthly meeting will take Friday, March 31 at St. Sylvester Catholic Church. Doors will open at 7:30 a.m., buffet opens at 7:45 a.m. and program will begin at 8 a.m.
For membership information, click this link: https://www.navarrechamber.com/member/newmemberapp