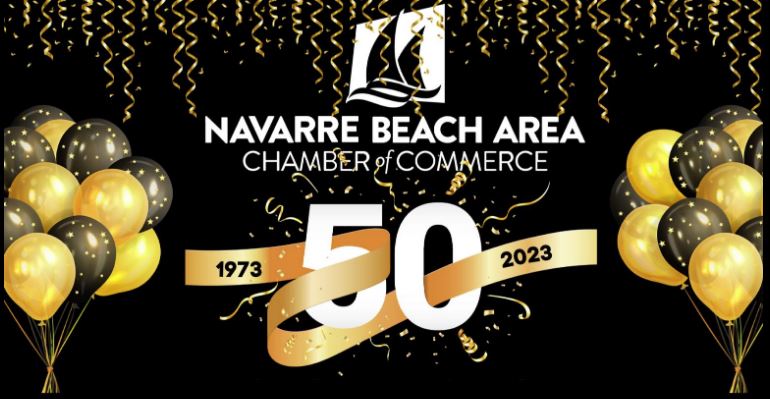 The Navarre Beach Chamber of Commerce today announced it is warmly welcoming the remaining members of the Greater Navarre Area Chamber of Commerce. The unification of the two chambers comes on the eve of the original chamber's 50th Anniversary celebration.
Former Chamber CEO Tamara Fountain first initiated an attempt to unify the groups several years ago, but the timing was not right at that time. Since then she, Rhodes and others steadfastly worked quietly behind the scenes to continue momentum toward the effort, resulting in today's annoucement.
"It's a great day for Navarre," said newly installed Chamber President Steve Rhodes, who works for Florida Power & Light.
Bart Pullum, whose grandfather E.H. "Al" Pullum helped form the original chamber, attended this morning's breakfast and said he's certain the founders of the chamber and his late father, who served as President, are smiling down."
The second chamber had formed in August 2016 but after a series of leadership changes its membership had declined. Roughly 25 of its current members, who were not dual members of both chambers, will be accepted as new members of the original chamber.
The Navarre Chamber has around 445 members, so the addition of new members from the second chamber bring the new total membership to about 470.
The unification was announced during the February 17 Navarre Beach Chamber of Commerce monthly breakfast.