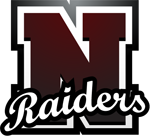 The Navarre girls' soccer team suffered their first loss of the season last Saturday during their three-day long soccer invitational match.
The Raider girls went full throttle into that match, the Montverde Invitational in Montverde on Thursday with a 3-0 win over Vero Beach, but it was ultimately Montverde Academy who would steal the spotlight during Saturday's match pushing the Raiders 14-1-1 overall in their season.
Raiders mark win over Vero Beach
Last Thursday during their game against Vero Beach at the start of the invitational, in the first half, keeper Jessika Seward had a total of 4 saves, followed by a two-save half by keep Emily Depersio in the second.
In the 46th minute of the game against Vero Beach, Emily Madril scored an unassisted goal, marking her 100th career goal with the Raiders.
Nineteen minutes later, Raider Lizzy Madril marked a point on the board for the Raiders with an unassisted goal, followed by a goal from Jennifer Seward 3 minutes later, ending the game 3-0.
Raiders tie with Newsome
The Navarre Raiders went into their game against Newsome last Friday with their head high, but suffered a tie against the team during the invitational match.
In the first half, Emily Madril scored a goal 20 minutes in. That goal was followed up by another goal by Emily with an assist from Seward.
Newsome scored a goal in the 55th minute of the game, and then another 5 minutes later in the second half to end the game 2-2.
Montverde swings back at Raiders
Montverde Academy proved to be too much for the Raiders last Saturday. The team ended up winning over the Raiders 2-1, marking the NHS team's first loss of the season.
In the first half, keeper Seward had 0 saves, and the Raider front linemen were unable to put any goals on the board for their team.
In the second, Depersio had four saves, but let two balls slide by her from Montverde.
Montverde's keeper let only 1 ball into the net from the Raiders in the second, but had a total of 4 saves overall.
Following the loss, the Raiders took on the Gulf Breeze Dolphins Thursday night in their district game. The outcome of that game was not available as of press time.