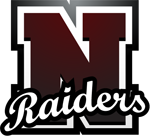 Santa Rosa County Superintendent of Schools Tim Wyrosdick has confirmed that Navarre High School Basketball Coach Taf Bentley is under investigation.
Wyrosdick, citing an on-going investigation, was unable to confirm or deny details nor discuss whether or not Bentley is still working for the district during the investigation.
"As always, the safety and security of our students and staff are of the utmost importance," Wyrosdick said, apologizing for being unable to comment further on the matter while the investigation is underway.
More information will be posted as it becomes available.