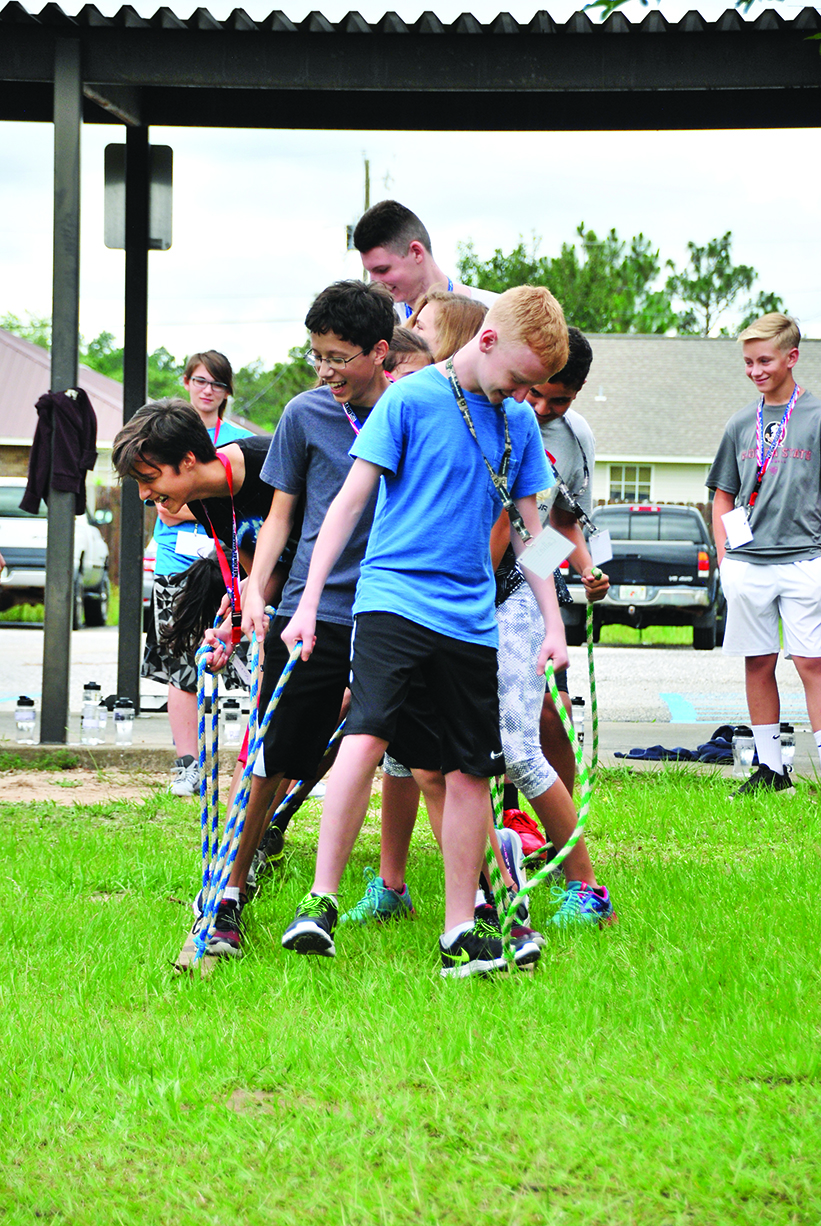 Navarre High School's NJROTC program played host to over 80 incoming freshman and sophomore cadets looking to enter the award-winning ROTC program at the high school.
The orientation camp took place all last week at the high school. Incoming freshman interested in joining the NJROTC program were encouraged to attend along with a handful of upperclassmen.
The camp introduced the students to standard ROTC drills and practices that they had to learn before entering the program. On Monday, campers were introduced to standard drill practices and took part in team building activities.
Ariana Clemente-Hunter a cadet spokeswoman for the NHS program said the NJROTC program hosted a total of two companies with three squads in each company during the week-long camp.
"Each squad leader is in charge of teaching them input skills," Clemente-Hunter said, referring to the drill practices portion of the camp. "So just the very basic movements of marching that they have to learn."
The camp also taught students the inner workings of the program many don't see such as the classroom portion of NJROTC where students have to memorize chapters upon chapters of military terms and history.
But the camp wasn't all hard work. The two squads also took a trip over to NAS Pensacola where they toured the Naval Aviation Museum.
"We had previously planned to see the Blue Angels, but with the tragedy, we had to go to the museum instead," Clemente-Hunter said.
This year, less than 100 students signed up to attend the week-long camp to help them determine whether NJROTC is the program for them.
"We have mostly freshman, but some of them are incoming sophomores as well and they just decided to join the program," Clemente-Hunter said. "We don't have any juniors this year. Sometimes they decide they want to come into the program as juniors, but not very frequently."