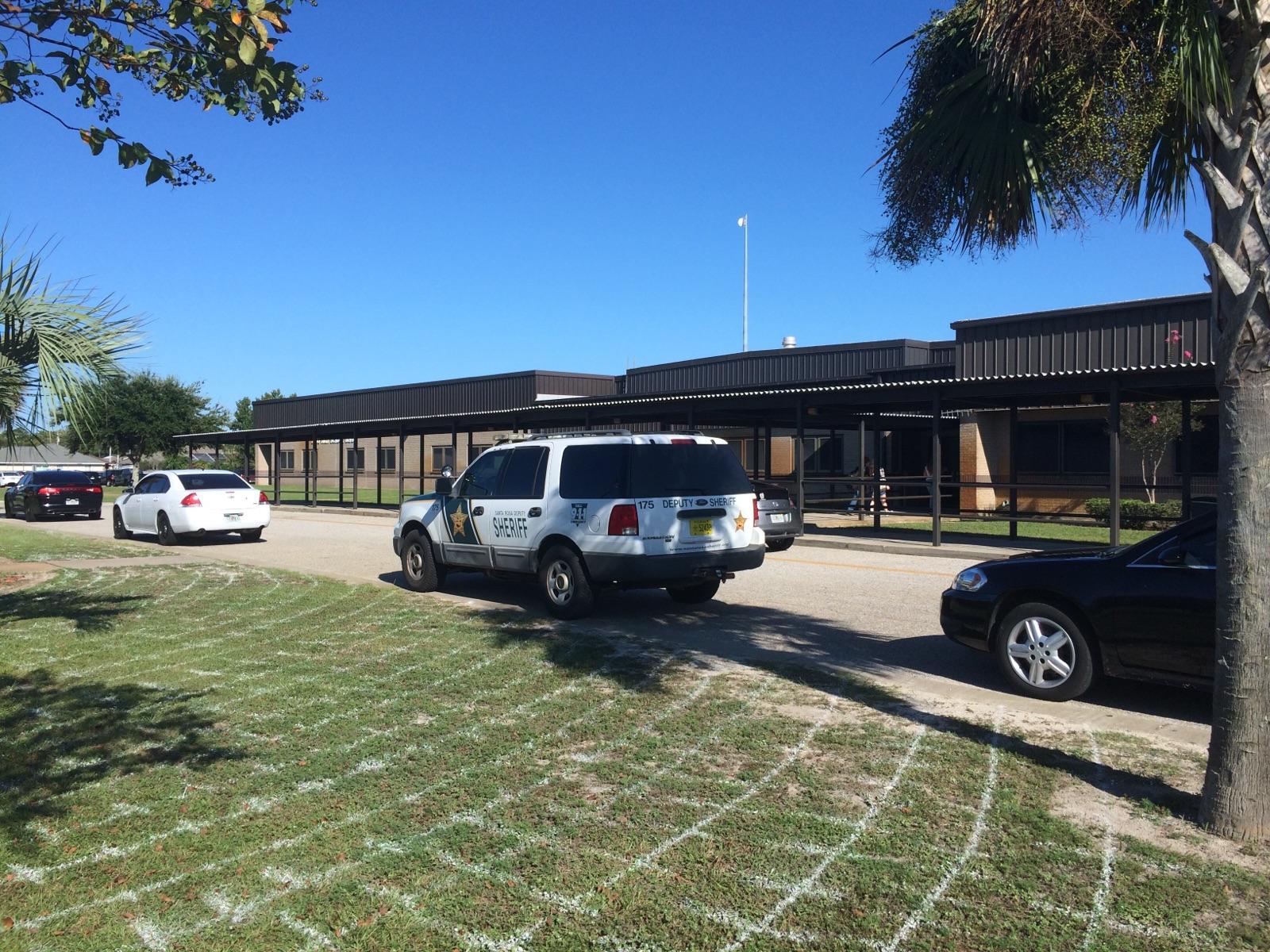 Law enforcement is on scene at Navarre High School.
Santa Rosa County Sheriff's Office spokesman Rich Aloy confirms last night SRSO got a tip about "threats of violence." He could not provide further details at this time.
However, Aloy said deputies will be patroling the campus throughout the day.
Navarre High School Principal Brian Noack this morning sent out a message to parents and guardians, alerting to them of the initial threat. (the text of that message is posted below).
Students have not been evacuated, and the school day is proceeding normally.
South Santa Rosa News is on scene and will provide more details shortly.
PRINCIPAL'S MESSAGE:
"This is Principal, Brian Noack. My call this morning is an effort to keep you informed with important and timely safety information. It is imperative for you to be informed so you can make good decisions regarding your students and their safety.
Late yesterday evening we received a report some students indicated they overheard another student making statements about a possible threat of violence on the campus of NHS. District officials contacted the Sherriff's department immediately and the students involved were located and were interviewed by deputies last night. After evaluating the available information, we have no credible evidence of a specific threat to student safety at Navarre High. However, we will increase law enforcement presence on campus and school staff will be vigilant as always. All school activities will continue as scheduled. If any new information surfaces, I will pass it to you as soon as it is feasible to do so."