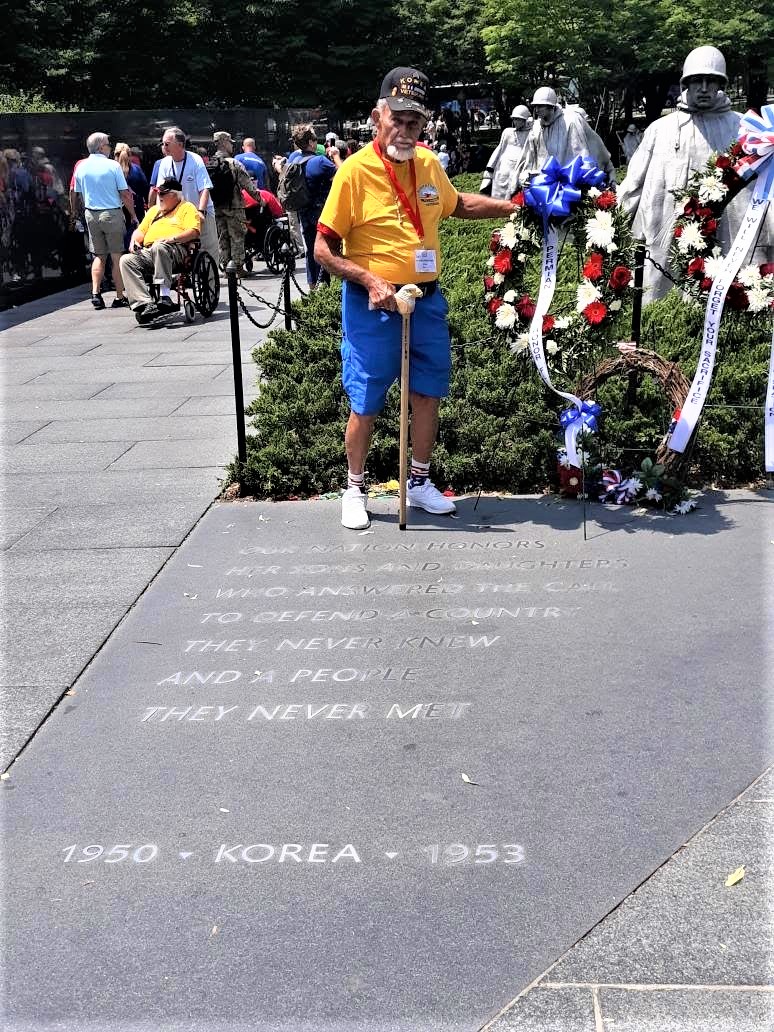 Navarre resident Herbert "Les" Roberson, a Korean War Veteran traveled May 18 via Honor Flight to the Korean War Vets Memorial in Washington, D.C.
"It was a bittersweet experience for him and the other 67 Veterans who flew out of Tallahassee that morning," said Navarre resident Cheryl Durlin, who was Roberson's volunteer guardian for the trip.
Durlin said Robertson was surprised by the kindness of those they encountered on the trip.
"There was a group of students who asked their teacher if they could talk to Les and another Vet," Durlin said. "He was really impressed that the teenagers were very respectful."
According to Durlin, the students thanked the two Vets for their service and looked them in the eye as they spoke. "I think this is the most I have ever seen a man cry sincere tears…and a lot of them," she said.
Additionally, the Honor Flight participants received a police escort for the day from the Capitol Police Department, per Durlin.
"It was the first time Les saw the memorial, and very emotional for all," she said, adding, "One Veteran in our group found his picture on the wall of photos. It was a very patriotic feeling. Such an overwhelming feeling of pride for our military."
Durlin said it was her first time serving as a guardian for an Honor Flight — but that it won't be her last. "I will volunteer as long as I am able," she said.
For more information about the Honor Flight Network and its mission to provide free travel to the respective national memorials for WWII and some Korean and Vietnam Veterans, visit www.honorflight.org.