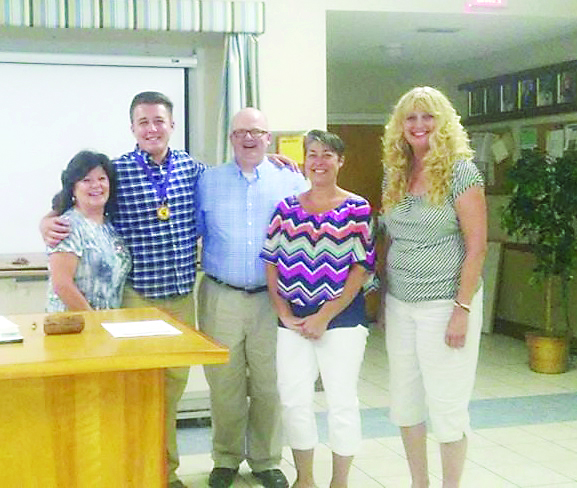 The 2016 Navarre Krewe of Jesters' scholarship winner was Navarre resident Ian McCullough.
McCullough will be attending the University of South Alabama in the fall, and will pursue a Bachelor of Science in Nursing. His goal is to be a flight nurse. McCullough was awarded the scholarship during the June meeting of the Navarre Krewe of Jesters.
The Krewe of Jesters has several fundraisers throughout the year that benefit the scholarship fund and the Navarre Beach Mardi Gras Parade.
Their 3rd annual Pirate Bash will be held on August 6 at the Navarre Conference Center, and their annual Labor Day Mullet Toss/Duck Derby will be held at Juana's Pagodas on Navarre Beach. Both of those fundraisers help the Krewe raise money for the annual scholarship.
McCullough is pictured with his parents Pat and Amy on his side. Also pictured is Navarre Krewe of Jesters President Charlene Tremor and Scholarship Chair Catherine Goss.