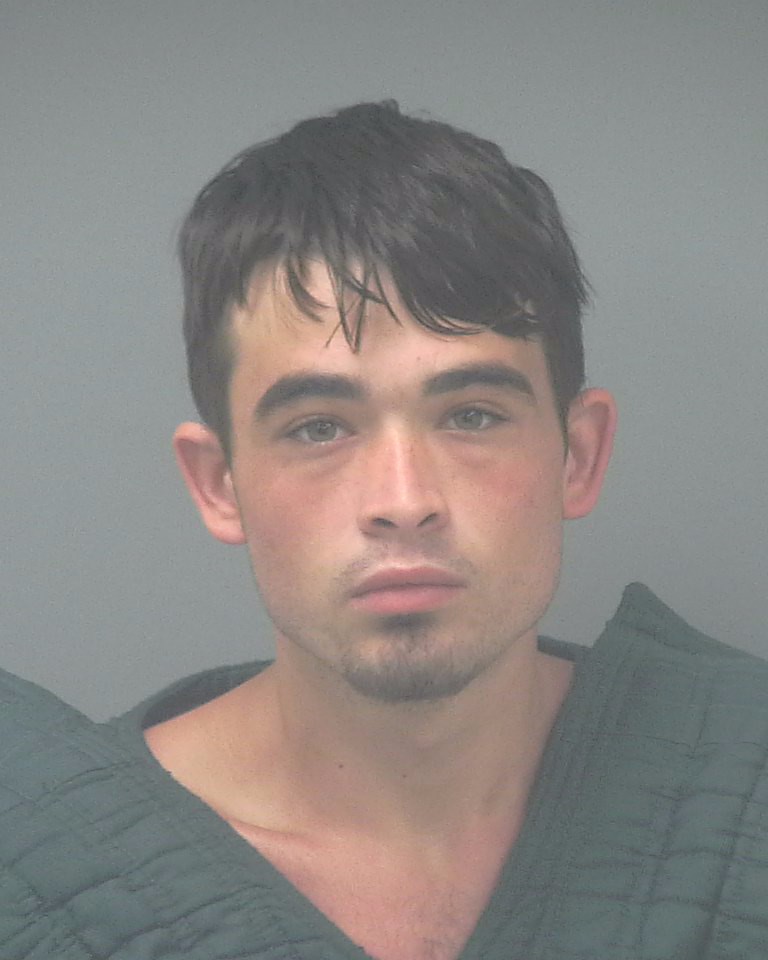 Christopher Dax Espada, 21, of 1971 Prado Street in Navarre, was booked August 9 into Santa Rosa County Jail after police say he and two females broke into his mom's house. The victim also reported she was battered and robbed.
Danielle Summer Lapointe, 23, of 6335 Heronwalk Drive in Gulf Breeze, and Keira Jean Ashley Flack, 25, of 3171 Wells Beach Road in Holley, were also arrested on charges, stemming from the August 8 Navarre home invasion robbery.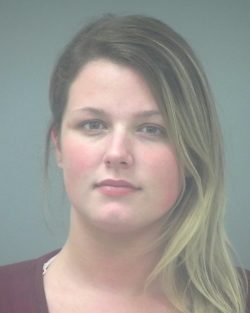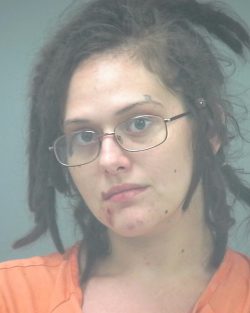 Mugshots of Lapointe, left, and Flack, right
Santa Rosa County Sheriff's Office on August 8 responded to 8398 Verano Street in reference to a disturbance. Upon arrival, an officer made contact with Bernadette Fountain on the front porch of the residence.
According to police reports, Fountain was in "obvious" pain from having been exposed to an aerosol assailant (OC spray). "She was hard to understand, could not open her red/ swollen eyes, and was inconsolable," stated the officer in the report. Fire/EMS responded and checked on Fountain. Afterwards, Fountain was able to provide a verbal and Sworn Written Statement after the chemical weapon's effect had worn off.
Per Fountain, Danielle Lapointe earlier in the day had entered her residence without permission. Along with Lapointe, was Christopher Dax Espada (Fountain's son) and Keira Flack.
Flack reportedly sat on the couch in the living room by a witness, while Lapointe and Espada continued to the rear of the residence where Fountain was located.
Fountain said she was initially woken up by Lapointe banging on her locked bedroom door. Fountain directed her to leave the house. Lapointe is accused of then kicking the door open, breaking the door and door frame then entering the room and attacking Fountain in her bed.
The report states Lapointe jumped on top of Fountain and began striking her with a closed fist, at which time, the victim began striking her back in self-defense. Lapointe reportedly utilized the OC spray to incapacitate Fountain, causing her to be blinded temporarily.
Fountain explained Espada helped Lapointe by holding down her legs. She said Lapointe and Espada ransacked her room as she ran outside and left with $70 in cash they had taken from her. She stated they also took the phone of a friend named Wade.
A witness also provided a sworn statement to police, who observed the following at the scene:
Fountain's room was ransacked with numerous items strewn about the bed, and floor;
The officer could feel the after effects (burning) and remnants of the chemical weapon used inside the bedroom;
The dead bolt used to lock the door was engaged, and the door frame was broken;
Redness and swelling of Fountain's eyes, and face, and redness and scratches on Fountain's arms, which were consistent with her statement.
Lapointe's charges include: a first-degree felony charge of residential home invasion with a weapon, a first-degree misdemeanor charge of battery and a second-degree misdemeanor charge of larceny. She was issued a $102,500 bond for the charges and remains in Santa Rosa County Jail.
Espada was booked with the same charges. However, his bond was set at $26,500.
Flack was booked and charged with a first-degree felony charge of residential home invasion with a weapon, a third-degree felony charge of aiding prisoner escape and a second-degree misdemeanor charge of larceny. Her bond was set at $27,000.