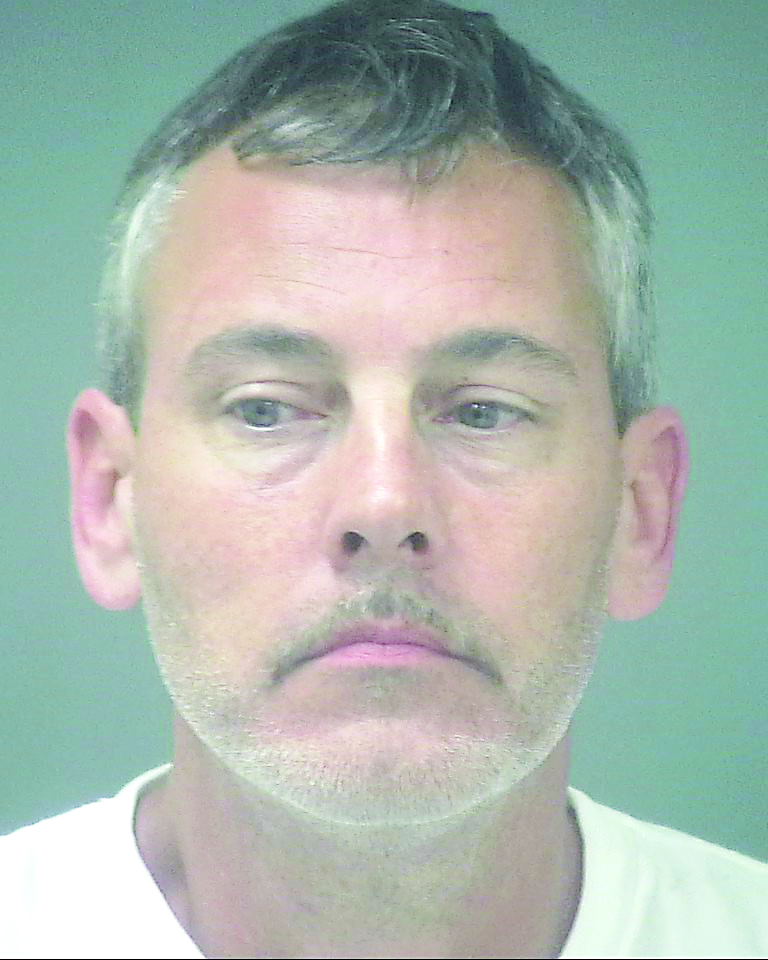 A Navarre man was slapped with a misdemeanor Battery charge last Friday after a woman alleged he slapped her in the face and punched her in the back of the head.
Following the investigation by the Santa Rosa County Sheriff's Office, a SRCSO deputy arrested the suspect, 45-year-old Jeffrey Angeloff, and transported him to Santa Rosa County Jail.
According to the SRCSO arrest report, a deputy was dispatched to a trailer on Salamanca Street in Navarre last Friday night in reference to a domestic disturbance.
When the deputy arrived on scene, he could hear a couple arguing inside of the residence and knocked on the door. He eventually made contact with Angeloff and asked him to step outside of the residence. The deputy then went to speak with the victim, who was crying and had slight swelling below her left eye, that made it appear as though "she had been struck in the face", the report stated.
The victim told the officer that Angeloff was mad at her because he believed that she was cheating on him, the report indicated. She stated that Angeloff slapped her in the face several times and punched her in the back of her head with his fist, according to the victim's statement in the arrest report.
The deputy then went to speak to the suspect who stated he had been drinking at a function and he lost sight of her at one point during the night. According to the report, the suspect claimed he had no knowledge of ever hitting the woman and said that their fight was verbal only.