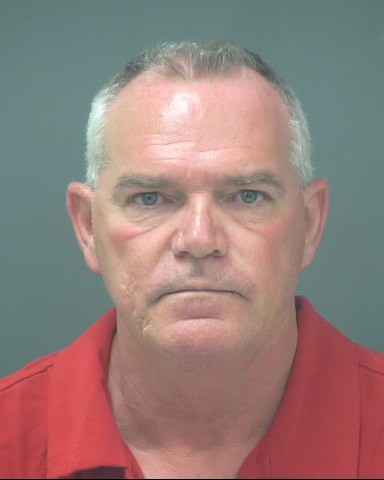 John Fitzgerald, 59, of the 2200 block of Valley Road in Navarre was booked into Santa Rosa County Jail around 1 a.m. this morning.
Fitzgerald was arrested on charges of attempted murder and aggravated assault with a deadly weapon without intent to kill after Santa Rosa County Sheriff's deputies investigated a shooting in Navarre off Valley Road.
Law enforcement responded after a caller phoned 9-1-1 and reported they had shot someone.
"Upon arrival, officers found one victim. He was transported to Pensacola via LifeFlight," Lt. Blevin Davis said.
According to SRSO spokesman Sgt. Rich Aloy, deputies were called to the shooting at 8:45 p.m. at the home, located at the 2200 block of the Holley by the Sea neighborhood.
"Upon our arrival, it was determined there were several individuals inside a residence when the suspect fired multiple shots inside the home. One of the individuals was shot," Aloy said. The arrest report stated the victim appeared to have multiple gunshot wounds.
Officers found Fitzgerald on the front porch with blood on his clothing, and a handgun was observed "just inside the front door." He was immediately taken into custody.
According to the Santa Rosa County Jail View website, Fitzgerald has no prior arrests in Santa Rosa County and lives at the home investigators were at late Friday night and early into Saturday morning.
The victim, who was transported to a hospital in Pensacola, had surgery but remains critical condition, Aloy said.
If the victim passes away at the area hospital from the gunshot wound, those charges can be escalated.
Fitzgerald remains behind bars without bond.

The case is still under investigation, Aloy said