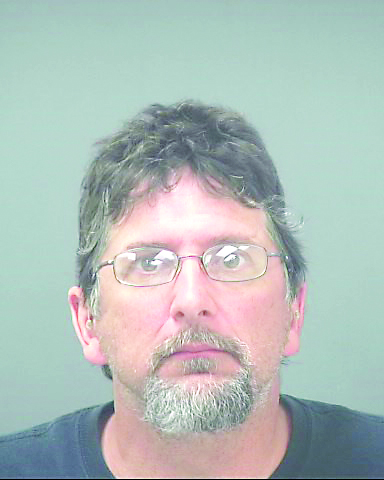 A Navarre man was arrested on Battery (Strangulation) charges after a woman he lived with claimed he punched her in the face and strangled her inside their home on Rio Vista Drive.
According to the report, a Santa Rosa County Sheriff's Deputy met up with the victim at the Tiger Point Winn Dixie back on March 30. The victim told the deputy that a man that was living with her had attacked her earlier that day inside the home.
According to the victim, the suspect, 47-year-old Gary Anderson, had gotten into an argument with her that day. She stated she overheard the man claim he was going to do something she didn't agree with. She told the deputy that she went out into the garage to confront Anderson about his comments and threw a plastic bag into the garage that was full of papers. She explained that she missed Anderson when she threw it, and wasn't aiming for the suspect. She also stated that if the bag had hit him, it would not have hurt him, the report indicated.
The victim then claimed that was when Anderson threw a glass cup at the victim, which broke at her feet and cut the bottom of her leg up.
After that, the victim stated Anderson approached her and punched her in the face and shoved her on the couch, according to the report.
When the victim was on the couch, she claimed she was hit numerous times in the face by Anderson and then picked up by her throat and pinned against the wall by the suspect, according to the report.
The victim told the deputy that she screamed at the suspect that she couldn't breathe, but that he didn't listen and continued to strangle her.
The victim was able to eventually get away and left the residence.
The deputy noted in the report that the victim had cuts on her legs and also had a cut on her right cheek and swelling and bruising under one of her eyes. The report also indicated she had marks on her neck, which corroborated her side of the story.
Anderson was later found at the home and arrested without incident. He was released from Santa Rosa County Jail on April 2 after posting $2,000 bond.