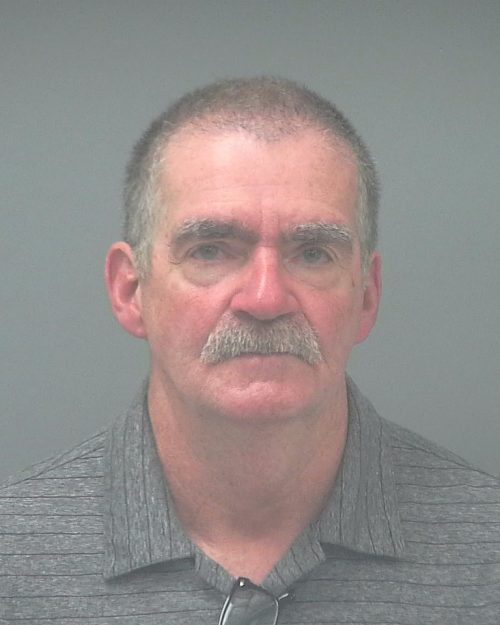 Loyd Robert Walker, 63, was booked September 4 into Santa Rosa County Jail on a felony charge of lewd and lascivious behavior involving a victim under 12 years of age.
Walker, who resides at 1854 Eagle Lane in Navarre, is accused of confessing the molestation to his wife before emptying their bank accounts and fleeing out of state.
The arrest followed an investigation by the Santa Rosa County Sheriff's Office.
Law enforcement on July 24 responded to Pace, Florida in reference a possible child molestation.
The complainant provided a sworn statement, stating that on July 22 her daughter disclosed that Walker had made her touch her tongue to his and said her tongue was "sweet." The parent's statement also noted Walker on multiple occasions would rub the victim's private area on the outside of her panties.
The parent's statement indicated that for the past six months the victim was usually alone with Walker on Thursdays and Saturdays for approximately two hours at a time.
Walker's wife, Barbara, also provided a sworn statement, stating he admitted one incident of touching the victim's vagina on the outside of her clothing and not knowing it was wrong because it felt good.
Additionally, according to his arrest report, Walker emptied the couple's bank accounts and fled the state after confessing to his wife.
Although Walker was convinced to into to come back home, his wife said he returned for only a couple of hours, took several items from the residence and fled back to Alabama where he has been using his debit card. Police noted his sister lives in Huntsville, Alabama.
An investigator spoke with the victim, who gave a statement corroborating her original disclosure that on multiple occasions Walker made her touch her tongue to his and that he rubbed her vagina and anus under her shorts but over her underwear.
Walker on August 2 returned law enforcement's attempts to contact him, providing several "soft denials," per police.
Cops say he stated he had already apologized to his wife and was noted to have become "extremely paranoid" during the conversation, believing the investigator was tracking his phone and driving towards Huntsville to arrest him.
The report stated Walker was aware of the allegations and refused to come back to Florida "for any reason." Walker was insistent that he was headed "far north/east from Florida looking for work and will not be returning," stated the report.
The investigator asked Walker if he would meet with a Huntsville, Alabama detective and noted Walker was hesitant but said to have them call.
Walker's wife said the suspect left her a message "swearing" at her, following the interaction with investigators.
Detective Teese of the Huntsville Police Department on August 5 conducted a recorded interview with Walker, who, according to police, "continued giving conflicting statements."
Subsequently, a capias was issued for Loyd Robert Walker for the aforementioned charge.
He was issued a $500,000 bond and as of publication remains in Santa Rosa County Jail.