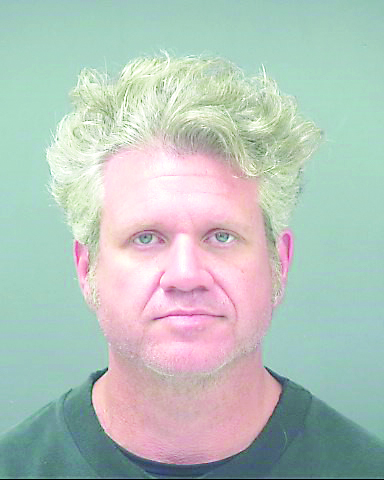 Bill Eddins, State Attorney for the First Judicial Circuit, announced that on Friday, December 8, 2017 a Santa Rosa County Jury convicted Christopher Alexander Lindsay, 46, of Navarre, as charged of Second Degree Murder. He was immediately sentenced to life in state prison by Circuit Judge David Rimmer.
Testimony at trial established that Lindsay arrived at a bar in Gulf Breeze and began talking to the victim. They left the bar together so that Lindsay could show the victim his boat, which was docked behind the bar.
Approximately forty minutes later, Lindsay returned to the bar alone, shirtless, and his hair, neck, and chest were wet. Witnesses described Lindsay's demeanor as erratic, angry, and intoxicated, and he made a statement that she had pushed him in the water, so he drowned her. Lindsay then checked in at a nearby hotel after being kicked out of the bar.
The victim's body was discovered the following evening, on November 23, 2015, laying on the rocks along the shoreline. Her body appeared to have been placed on the rocks, as opposed to washing up on them. At autopsy, her cause of death was determined to be drowning by facial immersion, and the manner of death was homicide. The victim had numerous external bruises on her arms, knees, and legs, as well as internal bruises.
Phone records for the victim's cell phone demonstrated that as of 11:07 pm on November 22, 2015, her phone stopped providing location information and all calls went to voicemail. This coincided with the time period when she and Lindsay left the bar together at 10:35 pm and prior to him returning to the bar alone at 11:16 pm.
The investigation was conducted by the Gulf Breeze Police Department with assistance from the Florida Department of Law Enforcement. The trial was held before Circuit Judge David Rimmer, and Assistant State Attorney Clifton Drake was responsible for the prosecution. Any questions may be directed to Mr. Drake at (850) 689-5620.