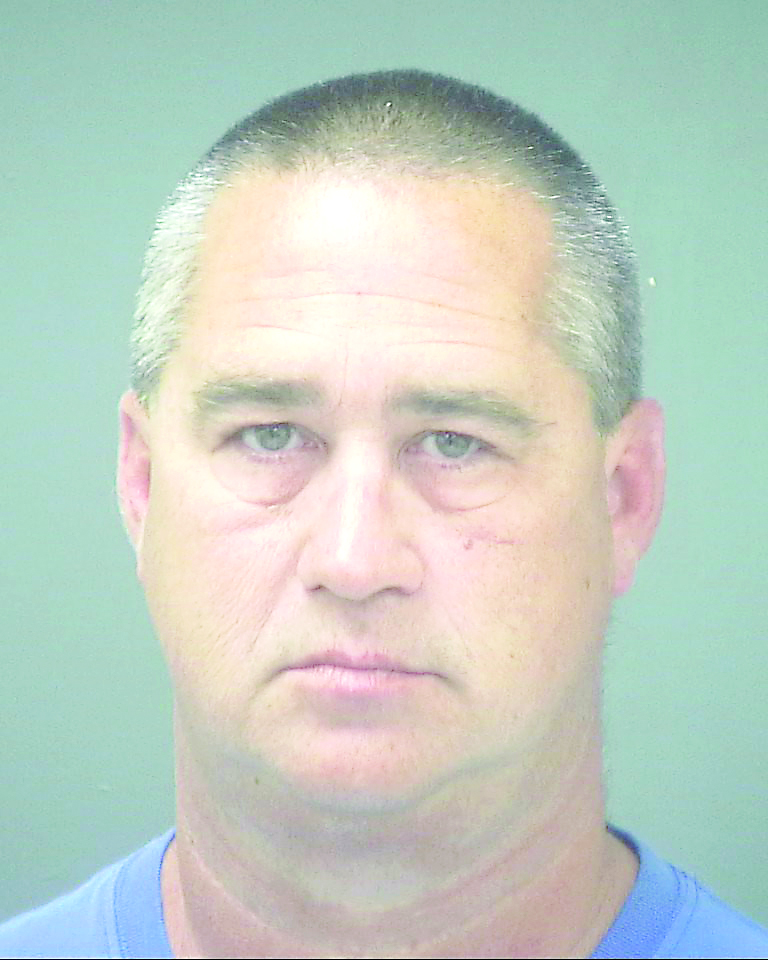 A Navarre man was put behind bars at Santa Rosa County Jail and charged with Sexual Assault after a 19-year-old woman came forward to police alleging he had "raped" her and sexually assaulted her when she was 15 years old.
The suspect, Aaron Stokes, 44, who has an address at the 8200 block of Branch Avenue, was arrested last Thursday and remains behind bars with $150,000 bond as of press time.
According to the Santa Rosa County Sheriff's Office arrest report, the female victim went to law enforcement back in May alleging she had been sexually abused by Stokes years ago.
The 19-year-old was later interviewed by detectives and told law enforcement officers that Stokes was staying at her home on and off over the past decade. She stated that he started portraying odd behavior around her about 7 years ago. The victim alleged Stokes made inappropriate comments towards her on several occasions and would also rub her back underneath her shirt, which made her uncomfortable. At one point, the victim said Stokes took her out to the movies and told the her that he "had a hot date that night", the report stated.
The victim stated that at one point, Stokes unsnapped her bra strap, and after that, he moved to another state temporarily, the report stated.
The victim told investigators that Stokes moved back to the area in 2012, when she was 15 years old. She recalled one night she was in her room and asked Stokes to fix her cable box. After fixing the problem, she told investigators that Stokes got in the bed with her and put his hands down her pants and played with her genitals, the report stated. After that, the victim alleged Stokes pulled her pants down and had sex with her, according to the arrest report.
Deputies interviewed several of the victim's friends and even a teacher at her school that claimed they heard the victim mention in the past that Stokes had "raped" her. Several friends of the victim also came forward alleging when they met Stokes, he often made them feel very uncomfortable and even touched them inappropriately.
When deputies interviewed Stokes, he denied all of the accusations and claimed the victim was just mad at him for not allowing her to have friends over at the time. He claimed the victim was making up the accusations because she wanted him kicked out of the house so she could have more freedom.