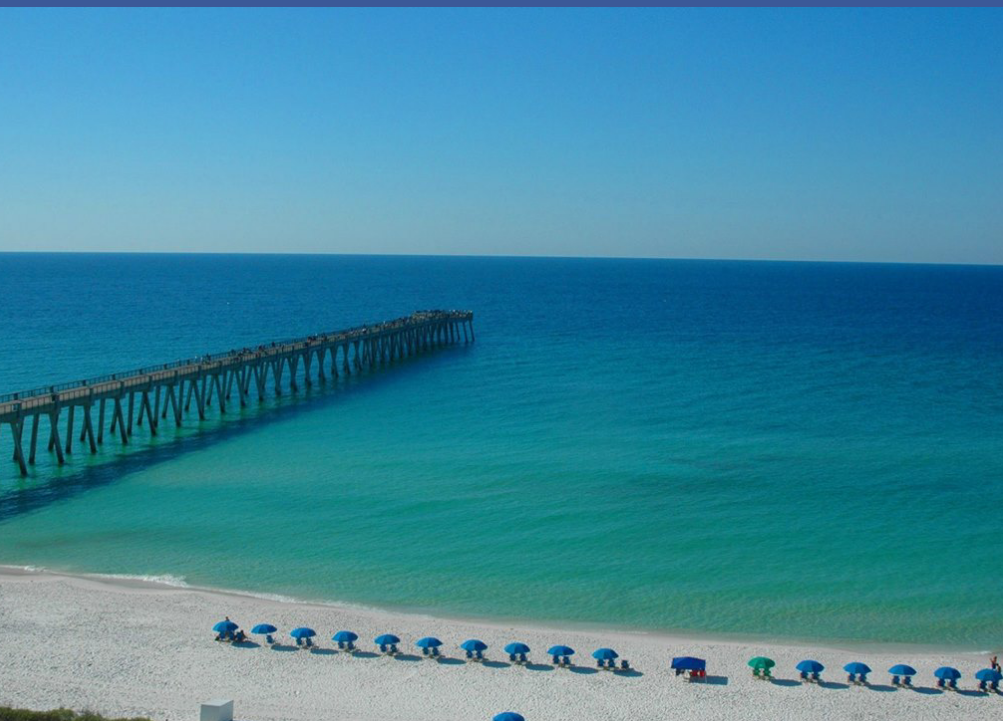 Santa Rosa County Commissioners are set to make some changes to the lease agreement with Coastal Concessions, the company that contracts with the county to run the Navarre Beach Pier.
The amended agreement is on the agenda for Monday's commission committee meeting, set for 9 a.m. at the Santa Rosa County Administrative Office Complex, 6495 U.S. 90, Milton (behind McDonald's).
"The amended agreement represents the changes that have been discussed between the Board and Coastal Concessions since January," County Administrator Tony Gomillion wrote in a report to commissioners.
"The primary changes to the agreement are related to purchase of maintenance items for the pier and restroom, gross receipts percentage, method of remittance of pier gate receipts and minor adjustments to the property area approved for pier operator usage."
Under the amended lease:
All admission fees are revenue of the county. All cash receipts must be kept in a locked bank bag and taken to the county's Navarre Beach Office the next business day.
In addition to pier admissions, Coastal Concessions will pay the county 5 percent of gross revenues from the pier store and restaurant.
Coastal Concessions will pay all water and sewer costs associated with the store, restaurant and restrooms, and the electrical costs associated with the store and restaurant. The County will pay electrical costs related to the pier and restrooms.
The county will provide all required paper products, trash bags and cleaning supplies.
Generally, commissioners discuss items at committee meetings on Mondays with decisions coming at the regular meeting the following Thursday. The meeting on Thursday, June 9, is set for 9 a.m. at the Administrative Office Complex.
The agenda for Monday's meeting is available at http://www.santarosa.fl.gov/agendas/agendaView.cfm?ID=2216. The meeting will be broadcast online at http://santarosa.fl.gov/bocc/BOCC_Calendar/includes/EventDetails.cfm?ID=2216.
On Thursday, commissioners are set to conduct a public hearing on an ordinance extending the exiting 6 cent local-option gas for another decade at their regular meeting on Thursday.
According to the proposed gas tax ordinance, "in 1986 Santa Rosa County adopted the six cent local option gas tax to fund road and bridge operations. Said tax was renewed in 1995 and 2006 for the funding of road and bridge operations."
If approved, the gas tax extension would take effect Sept. 1.
Also on Thursday, commissioners are set to hold public hearings on ordinances asking voters to approve two separate half-percent sales tax increases – one to fund a new county courthouse in Milton and one to help pay for various capital needs, like Sheriff's Office patrol cars, recreation facilities and other infrastructure projects.
If approved, those taxes would be collected for five years each.
Other items on Monday's agenda include:
Discussion of allowing county staff to develop a professional services agreement with Genesis Engineering for improvements at Navarre Park to include an upgrade of playground and basketball equipment, a handicapped-accessible kayak launch, landscaping and other services, to be covered by a $50,000 state grant.