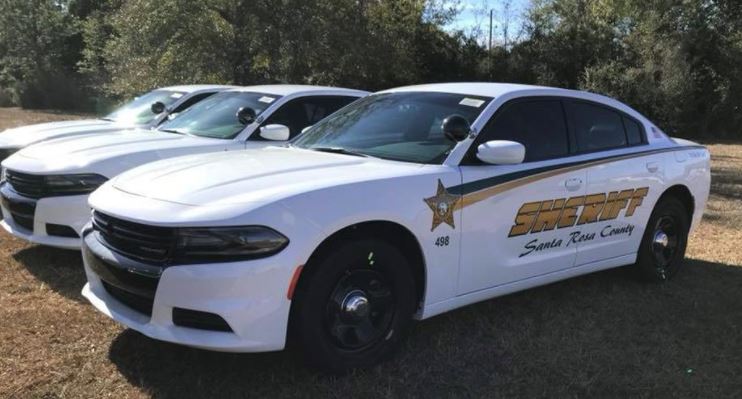 A 13-year-0ld Navarre teen was arrested this week after allegedly making school shooting threats via social media. A warrant was issued for Jackson Jacob Jones' arrest after multiple students spoke with and provided screenshots to law enforcement.
Trish Johnson, an assistant principal at East Bay K-8, was first alerted March 21 by one of her students about a school shooting threat for Holley-Navarre Middle School. Subsequently, the school's resource officer, Deputy Jared Psinas, pulled that student from class to discuss it further.
Dep. Psinas then contacted an officer at Holley-Navarre Middle School, who was able to obtain screenshots from Snapchat containing threats allegedly made by Jones, a former Holley-Navarre Middle School student who is now homeschooled. A student identified Jones' Snapchat account as "jjthealcoholic." One of the students told police that Jones told her via social media that he was going to shoot up (Holley-Navarre Middle School).
Per Jones' warrant, one of the screenshots showed an individual with a shaved head, holding up a Hi-C drink. That meme reportedly stated "I'm feeling so silly I might shoot up a building full of people" and had several smiling emojis. The other screenshot reportedly shows a brain with the brain saying, "reach for the officer's gun" and a caption that says "me every time i see school security."
A student from Woodlawn Beach Middle School also reported that she saw the same Snapchats. She also told law enforcement that Jones had planned on shooting up the school March 23 but had postponed it until March 31.
Santa Rosa County Sheriff's Office on March 23 spoke to Jones. Per his warrant report. when asked by police if he had any intentions of carrying out any of the threats, Jones replied "no."
A search warrant for Jones' Snapchat (identified as jjthealcoholic with actual user name gabe_ithc22861) from February 1 through March 23, 2023 returned not only the two aforementioned memes but also a picture of a Glock 18 with suppressor.
Additionally, chat messages from the account allegedly belonging to Jones to other students included:
"I want to shoot up the school"
"If I get a gun I'm gonna shoot up hnms lol"
"Not like I have access to one anyway"
"I'm getting a wrath and natural selection shirt so maybe but I don't think many ppl know what the columbine shooters look like"
"I always keep a knife on me so maybe I'll just stab ppl idk"
"Nah if I do kill people I'll just kill myself"
Jones' report states," Based on the evidence it was determined Jones violated Florida State Statute 836.10 – written or electronic threats to kill, do bodily injury, or conduct a mass shooting or an act of terrorism."