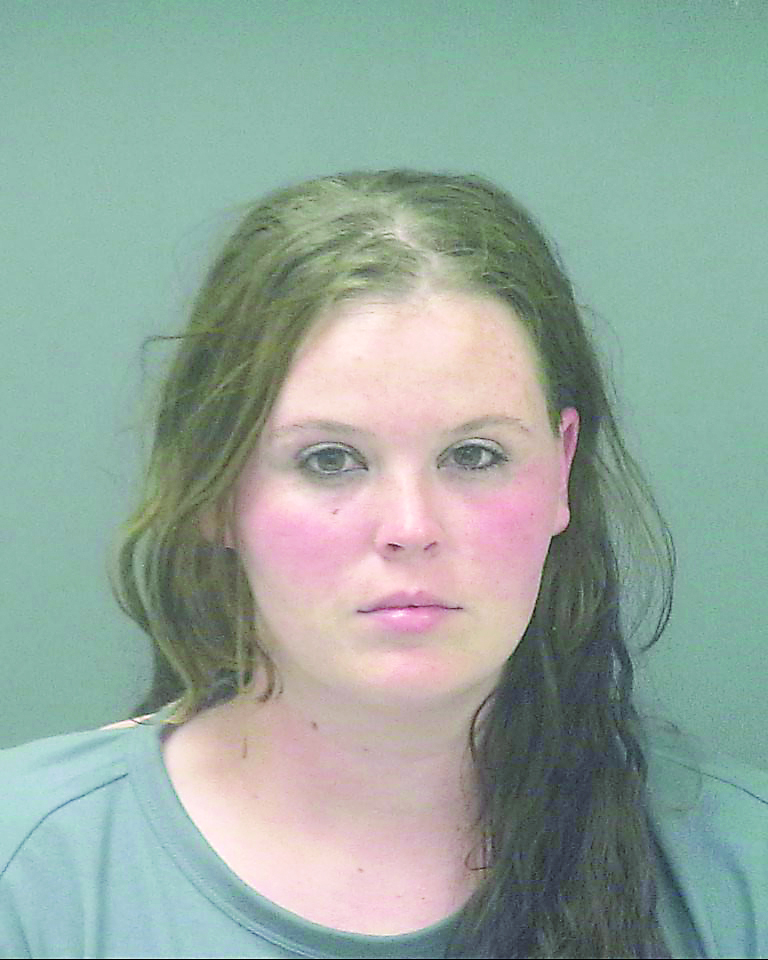 A Navarre woman was put behind bars at Santa Rosa County Jail Monday morning after her boyfriend stated she punched him in the face during an argument.
According to the SRCSO arrest report, deputies were dispatched to a home on Quail Roost Drive in Navarre late last Sunday night in reference to a disturbance.
Upon arriving on scene, they spoke with the suspect, 27-year-old Shanon Midling, who alleged that her boyfriend had assaulted her earlier that evening. She told deputies that the two were arguing over a phone and that her boyfriend allegedly shut a door in her face. She told authorities that her boyfriend then allegedly grabbed her by the hair and "dragged her across the front yard" by her hair, the report stated. She alleged that when she attempted to stand up when she was on the ground, her boyfriend pushed her down.
Midling had redness on her neck and upper chest, but the injuries did not match up to her statement, according to the report. The arrest report indicated that her clothes were not in disarray and that there were no marks on her body where she alleged her boyfriend touched her.
Deputies later made contact with her boyfriend who admitted that he slammed the door in Midling's face, but didn't mean to hit her with it, the report stated. He stated that he apologized to Midling, but that she became angry at him and began punching him in his face, the report indicated. The man also told investigators that Midling bit his left hand.
Deputies found that the victim had blood spots in his left eye and that his eye was slightly swollen, which matched up to his story of what occurred, the report stated. The report also indicated that he had blood on his left hand, which also matched his story.
Based on the evidence provided to them, deputies arrested Midling and transported her to jail.
Midling has four prior arrests in Santa Rosa County according to the Santa Rosa County Jail View website.