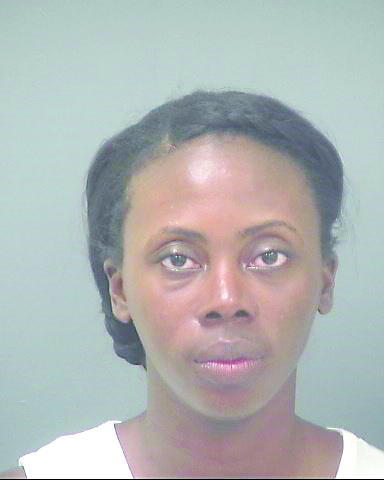 Toni Renee Whatley, 33, of Navarre, was arrested July 4 on a third-degree felony charge of Property Damage/Criminal Mischief and a first-degree misdemeanor charge of Battery after Santa Rosa County Sheriff's deputies were dispatched to the 2400 block of Pineneedle Lane in reference to a disturbance. The victim stated that his girlfriend had come to his residence for a party. According to the report, he said she began drinking alcohol and questioning if he was having a relationship with other females who were attending the party.
The victim alleged that Whatley became "violent" and began hitting him in the face and that other party attendees pulled her off of him. He said she then picked up a metal shoe rack that was in the garage and started hitting his personal vehicle with it.
The officer observed the rear windshield had been busted out of a BMW 750 and that paint on top of the car and on the trunk had several deep scratches. He also spoke with another witness before placing Whatley under arrest. She was issued a $1,500 bond.