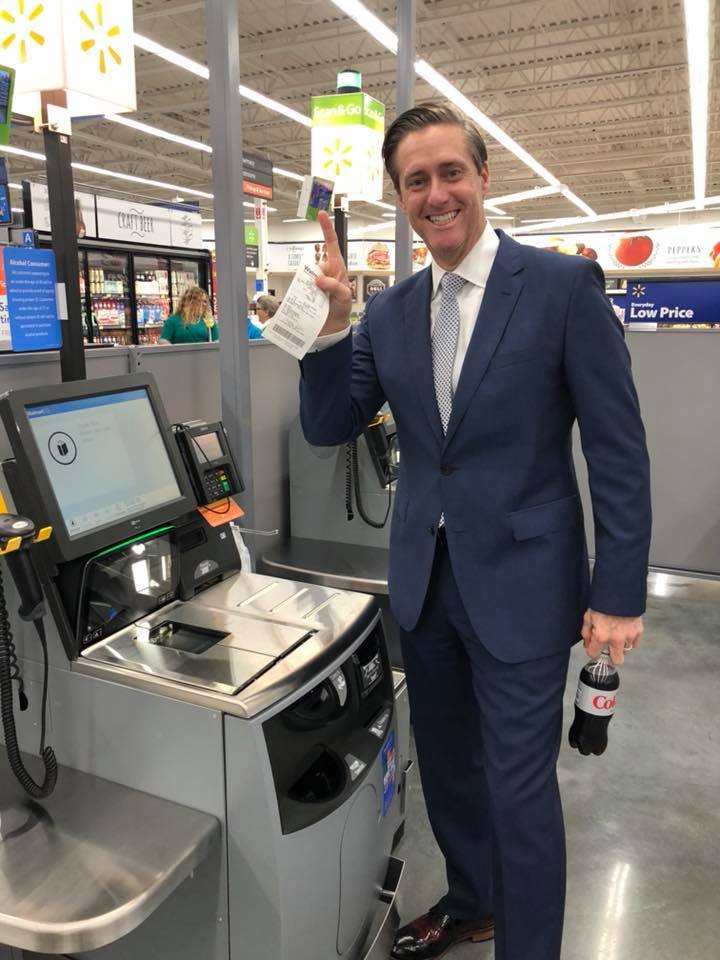 Navarre welcomed its first Walmart Neighborhood Market at 7360 Navarre Parkway, following a January 10 grand opening ribbon-cutting, bringing the convenience of a smaller format to complement the community's existing Walmart Supercenter.
During the grand opening, Walmart presented $8,000 in grants to the Northwest Florida Red Cross, Feeding the Gulf Coast, Navarre High School and West Navarre Intermediate School.
The store will feature Walmart's free Online Grocery Pickup service and one of the only drive-thru pharmacies in Navarre.
The new store creates 95 full- and part-time jobs. Navarre's military population has helped feed that pipeline, with several veterans and teenage children of local military families already hired. Since 2013, Walmart's Veterans Welcome Home Commitment has guaranteed a job offer to any eligible, honorably discharged U.S. veteran.
The nearly 50,000-square-foot Neighborhood Market offers a wide variety of fresh produce and organic selections; a full-service deli and in-store bakery with fresh breads and more; convenient Grab-and-Go prepared meals; and a full grocery department with favorite name-brand products at the same affordable prices as Walmart's larger stores. Customers will find a convenient, full-service pharmacy with a drive-thru, health and beauty items, baby and pet supplies, and select household goods. For the beach-combers, there's a wide assortment of beer, alcohol, beachwear and souvenirs.
In addition, this store is a new prototype Neighborhood Market that only exists in a limited number of communities, featuring wider aisles, lower counter tops in the deli and bakery for easy ordering and single-serve donuts. A new Walmart fuel station will open on the same day as the Neighborhood Market. Their hours will be from 6 a.m. to 10 p.m., seven days a week.
"This is a new format for Navarre – one whose smaller footprint focuses on fresh produce and allows customers to get in and out quickly," said Store Manager Rick Davis. "Walmart continually invests in new ways to save its customers time and money, and this store is a great example."
"For our great locally owned vendors like Goldring Gulf Distributing, it's an opportunity to grow their business. The store set up is very user friendly and is a great addition to our community," Williamson said.
Navarre residents are also invited to community celebrations scheduled for 11 a.m. to 6 p.m., Saturday, Jan. 13 and Saturday, Jan. 20. Highlights will include music, activities for kids and food samples, including: pizza, hot dogs, fresh fruit and Marketside cookies on both Saturdays. On Saturday, Jan. 20, the store will host a Health and Wellness Day with local fire, police and rescue first responders and health screenings available.