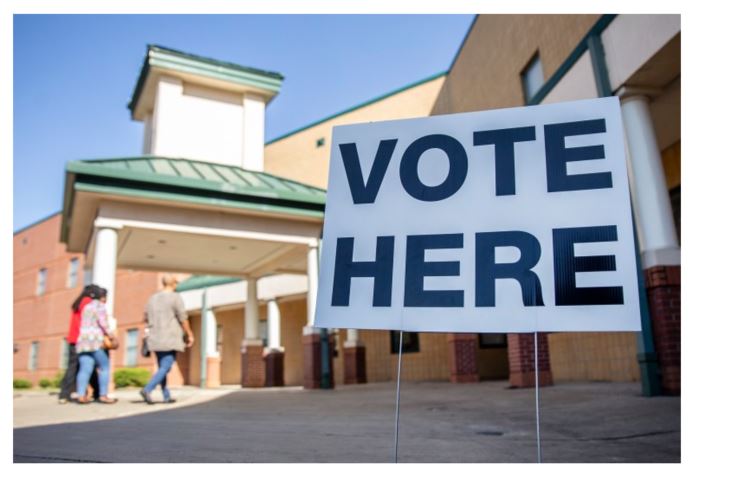 Santa Rosa County voters stood in long lines yesterday to cast their vote in the 2022 midterms. Records show that 74,918 votes were counted, which is a 51.37% turnout for the 146,327 active registered voters, including 24,477 Democrat, 86,594 Republican and 35,253 other.
By comparison, 76,206 Santa Rosa County voters cast a ballot during the 2018 midterms (non-Presidential election). But back then there were only 132,357 active registered voters, making turnout 58.57%.
Although we have seen a double-digit increase of nearly 11 percent in the number of registed voters in the past four years, Santa Rosa County remains a bastion for the Grand Old Party.
Santa Rosa voters helped re-elect GOP favorites U.S. Senator Marco Rubio and Congressman Matt Gaetz and Florida Governor Ron DeSantis by wide margins of victory. DeSantis' cabinet was also a clean sweep for Republicans. Local voters re-elected Florida Senator Doug Broxson and House District 2 Representative Alex Andrade by landslide proportions. Dr. Joel Rudman of Navarre, who fought against mask mandates and helped stomp for DeSantis, was also easily seated in the Florida House District 3 being vacated by outgoing Representative Jayer Williamson.
At the county level, Kerry Smith, who has loudly opposed rezonings, won against a write-in candidate after narrowly defeating fellow Republican challenger Jeff Ates IV for the District 2 Commission seat during a primary election recount.
Incumbent District 4 Commissioner Dave Piech fell to fellow Republican and political newcomer Ray Eddington. Social media comments suggest Santa Rosa voters could not forgive Piech for supporting rezonings and shutting down citizens as board chairman during former County Administrator Dan Schebler's stint.
Santa Rosa voters want it known that they are fed up with rezonings and that they want their voices not only heard but also respected.
Navarre voters shot down an attempt by Holley-Navarre Fire District to levy an ad valorem increase. Voters expressed frustration at back-to-back requests for increases after supporting a 2020 rate hike which included assessment for covered patios and carports.
Navarre Beach voters, on the other hand, supported Navarre Beach Fire Rescue's effort to create a special district for assessments.
One thing Navarre didn't see on the ballot was another incorporation referendum after Preserve Navarre faced heavy ridicule for its feasibility study; the group also failed to raise enough money to get its advisor Mike Clynch to qualify for a local election, which had been one of its goals.
In municipal races, Gulf Breeze voters are clearly pleased with incumbent Mayor Cherry Fitch and councilmen Todd Torgersen, who each won by 77-percent margins over Jim Doyle and Todd Whitaker, respectively. Incumbent Randy Hebert was also re-elected – by a nearly 65-percent margin over Mike Dauser.
The losing trio from Gulf Breeze had been supported by Gulf Coast Patriots, an extreme far-right group led by Patty Burke, Angie Carter, Sharon Regan and Whitaker. GCP members also backed School Board candidate Pete Peters, who lost to Scott Peden by more than 10,000 votes, showing there's no desire for GCP hate within the Breeze or countywide.
Up in the City of Milton, more votes were cast against incumbent Mayor Heather Lindsay than for her, but she still came out ahead of her two challengers. Mary Johnson received 910 voters, and Dan Stillings got 705 votes, totaling 1,615. Lindsay received 1,328 votes.
In council races, Newcomer Gavin Hawthorne unseated Robert Leek (Ward 3 Seat 1), but incumbents Shari Sebastiao (Ward 4 Seat 1) and Vernon Compton (Ward 1 Seat 1) were defeated by Jason Vance and Mike Cusack, respectively. Additionally, an automatic recount has been triggered in the Ward 2 Seat 1 race with Marilyn Farrow currently leading former Mayor Wesley Meiss by just one vote.
Citizens matter. Their voices are critically important. Even just one voter can indeed make a difference. Thank you to all of those who made the effort to cast a ballot and have your say.