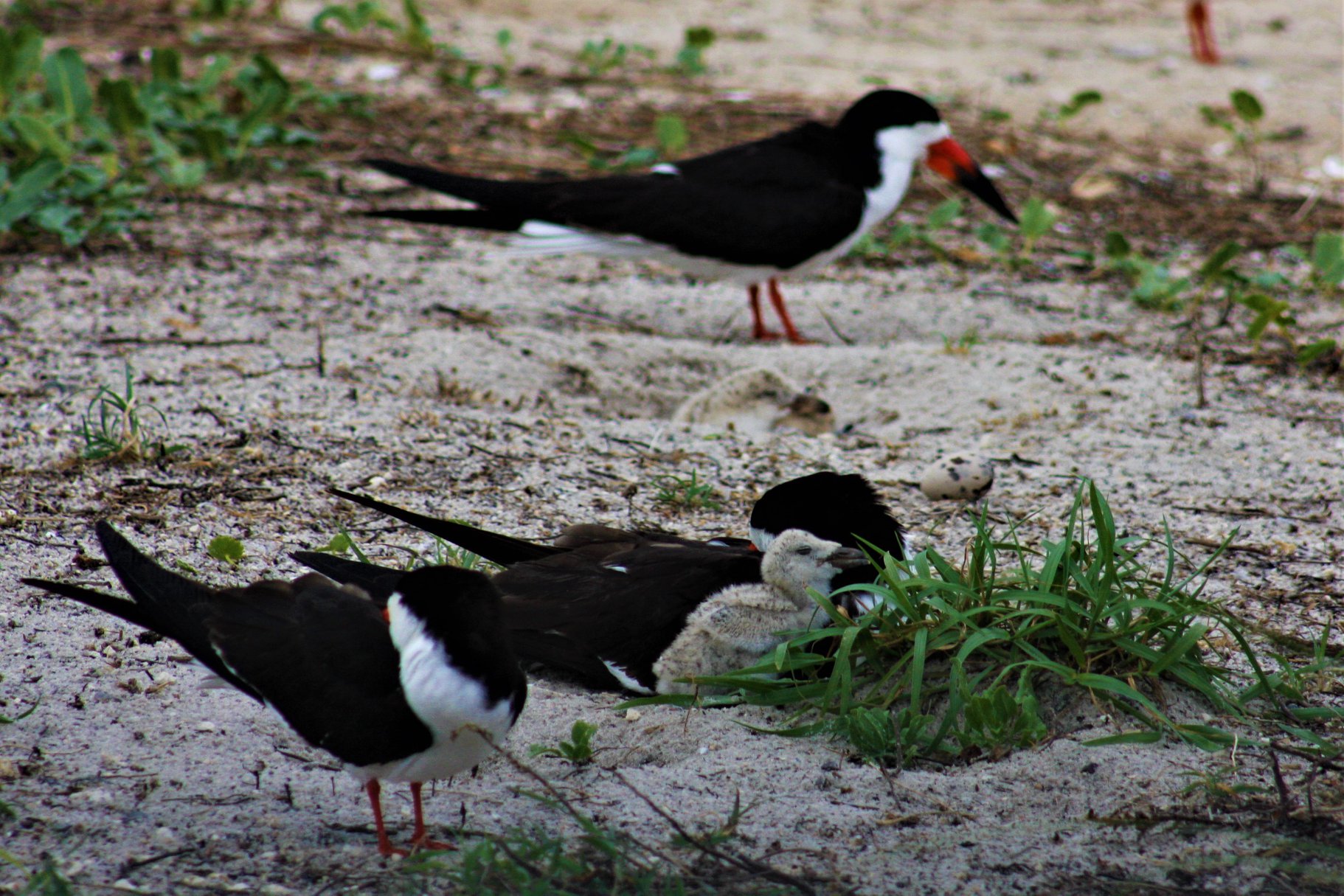 Photo of Black Skimmer colony by Romi White
This nesting season a colony of Black Skimmers have changed their nesting site from Navarre Beach Causeway to Navarre Beach Marine Park.
"This introduces many new challenges for the birds, and we are going to do our best to make sure disturbances are minimal," said Brian Cammarano, Audubon Florida's Senior Coordinator for Shorebird Stewardship in the Florida Panhandle. "Navarre Beach Marine Park is a very busy area used by the community for a variety of recreational activities. The birds will need your help for a shot at a successful nesting season."
According Cammarano is hosting an in-person stewardship training at 5:30 p.m., May 18 at the Sandpiper Pavillion inside Navarre Beach Marine Park (last pavilion on the left).
"We will be going over site-specific details including typical questions and scenarios you may encounter while out stewarding. We'll also be visiting the Black Skimmer/Least Tern colonies and showing you where it would be most beneficial to steward," Cammarano said.
Cammarano is requesting reservations for the training via brian.cammarano@audubon.org.