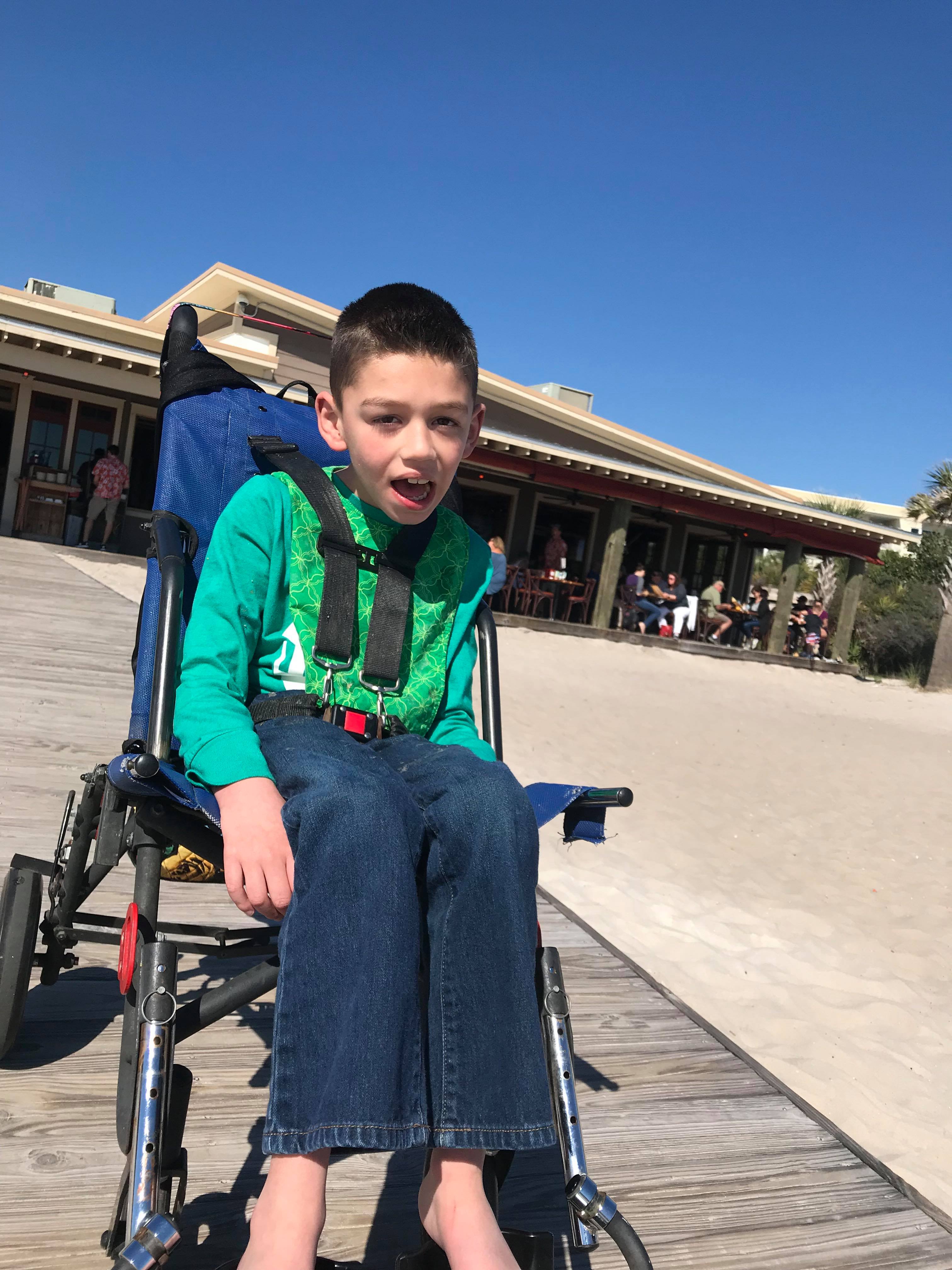 Santa Rosa County is investing $8200 in a beach access Mobi-Mat aimed to make visiting Navarre Beach more user friendly for disabled persons and their families.
Local mom Leah Cortello said she and her family are thrilled about the mat. Her son, Kaden, depends on his wheelchair for transportation.
"As residents of Navarre we couldn't be any more excited for the release of the Mobi mat," Cortello said, pointing out that the family often visits the beach and currently has a beach wheelchair. "But it makes it very difficult for us to get all the way to the water."
Cortello said the mat will help the family transport Kaden all the way to the waters edge.
"This is going to give accessibility so that all can experience our beautiful beaches," she said.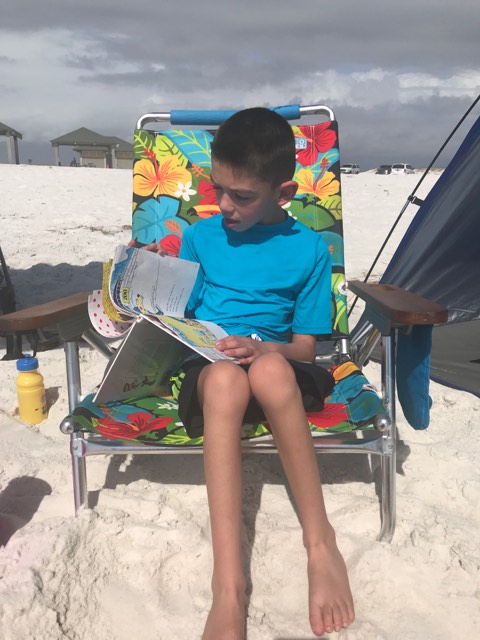 Kaden's mom said he enjoys reading at the beach and playing in the water
Santa Rosa County Tourist Development Director Julie Morgan said Navarre resident Tony Alexander approached county commissioners with the idea last fall, and the board approved using tourist tax funding to cover the expense.
"Santa Rosa County needed a solution that would allow persons with disabilities full access to the beach. If a disabled person cannot traverse the sand, their access is currently limited to the end of the dune walkovers," Alexander said. "In addition to the mats providing a path, there will also be sections along it, where someone in a wheelchair can turn off and park. These turnoffs will allow families to sit and enjoy our beach together."
Alexander credits the Board of County Commissioners and Morgan with credit for the effort. "I raised the issue and the county sprang into action. They were immediately responsive, kept me involved in the process, and communicated throughout. Now our world class beaches are more accessible to persons with disabilities," he said.
Per Morgan, the roughly 100-foot long x five-foot wide mat will be installed before Memorial Day near the existing kayak launch in Navarre Beach Marine Park — because that facility has a ramp which drops down to the beach.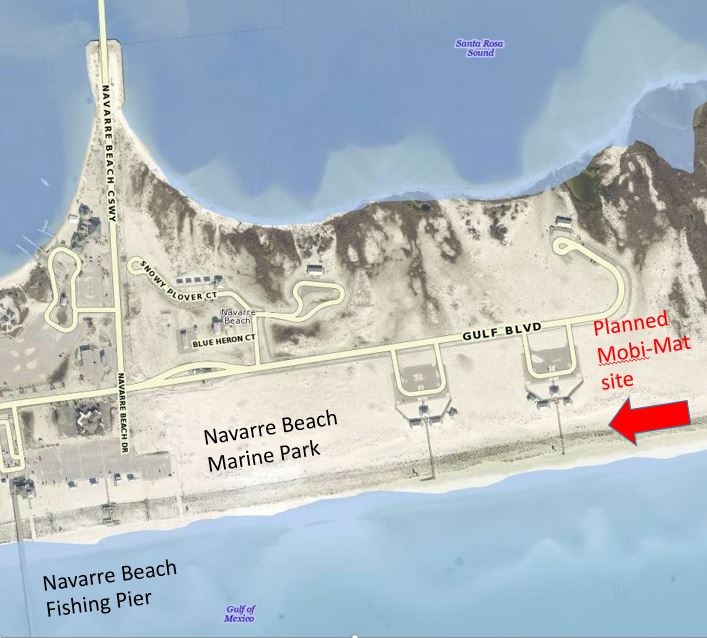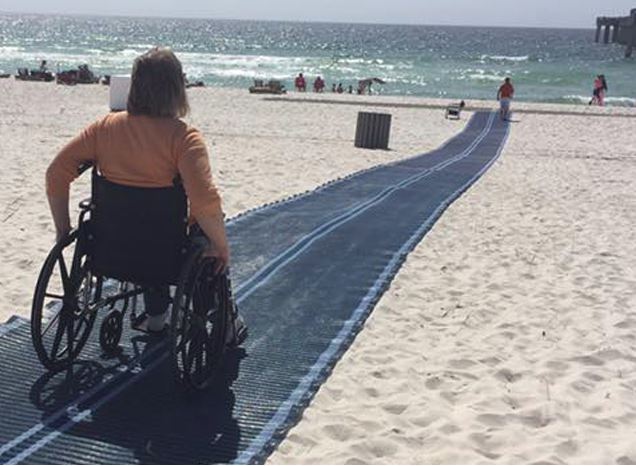 Photo credit Mobi-Mat