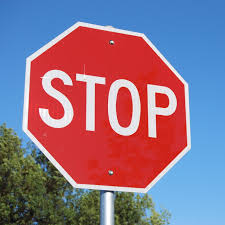 A family which resides in the Holley community is frightened after receiving news that a Santa Rosa County School bus stop in their driveway is being moved to a "stop sign" at a nearby a construction zone on a busy four-lane highway.
Donna and Joey Tolbert live on a 1.2-acre parcel on Hwy. 87 S, where they have raised their family, which includes seven adopted children.
According to Donna, they currently have five Santa Rosa County schools students, ranging in age from 10 to 15 years.
Donna said a school bus driver called her yesterday to advise her of the change, which was made this morning on two of the four bus routes which service her children.
Tolbert said a total of four buses provide transportion for her children, and the former bus stop is still being used for two students, including one with severe autism.
"All the children have different conditions. One has a feeding tube for failure to thrive due to fetal alcohol syndrome. "They are making her walk to the (stop) sign," Tolbert said.
Tamara Deputy has been driving the Tolbert children for many years. "My heart is so broken right now. I have been picking your children up safely for over 17 years… I just do not understand," Deputy wrote on the Navarre School Bus Concern Facebook page after Tolbert posted a video her son made walking from his former to his current bus stop.
"I'm going to have to pass you along to our public affairs," said James Bagby, manager of Durham School Services, which handles Santa Rosa County School District's school bus transportation.
"This is something you need to speak to the school district about," said Molly Hart, a spokewoman for Durham. "We follow the school district guidelines," she said.
Superintendent Tim Wyrosdick explained, "The board develops parameters by which bus stops should be made. They want bus stops to be safe and certainly secure," he said, pointing out buses pick up younger students closer to homes and older students walk up to 1,000 feet to bus stops.
Tolbert asked Wyrosdick to reverse the change for her older students.
"I"m not going to do that until I have an opportunity to review it," Wyrosdick said, praising Tolbert as a wonderful parent he has known for years.
Wyrosdick directed the district's safety team inspect the site and make a recommendation. "Then we'll make a decision," he said.
**This graphic depicts the previous bus stop at the family's home (blue arrow) and the new bus stop located at the beginning of a construction zone on Hwy. 87 S (red arrow).