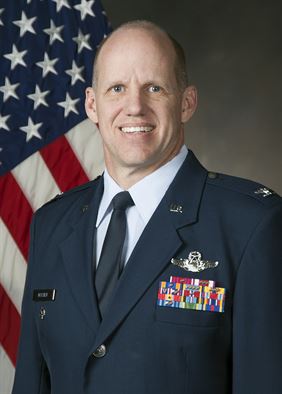 Air Force Brigadier General Evan C. Dertien has been announced as the new commander of the 96th Test Wing, Air Force Materiel Command, Eglin Air Force Base and roughly 10,000 military and civilian personnel.
Dertien had two previous assignments at Eglin and most recently served as vice commander, Air Force Research Laboratory, Air Force Materiel Command, Wright-Patterson Air Force Base, Ohio, where he was responsible for a government workforce of approximately 6,000 people.
Dertien graduated from the United States Air Force Academy in June 1993 with a Bachelor's Degree in Electrical Engineering. He also received a Master's Degree in Aeronautical Sciences in 2005 from Embry-Riddle Aeronautical University.
Additionally, Dertien served as an F-15 pilot, completing three combat deployments before serving as an instructor pilot and attending USAF Test Pilot School.
Dertien is a Command Pilot with over 3,000 flying hours in a variety of aircraft.