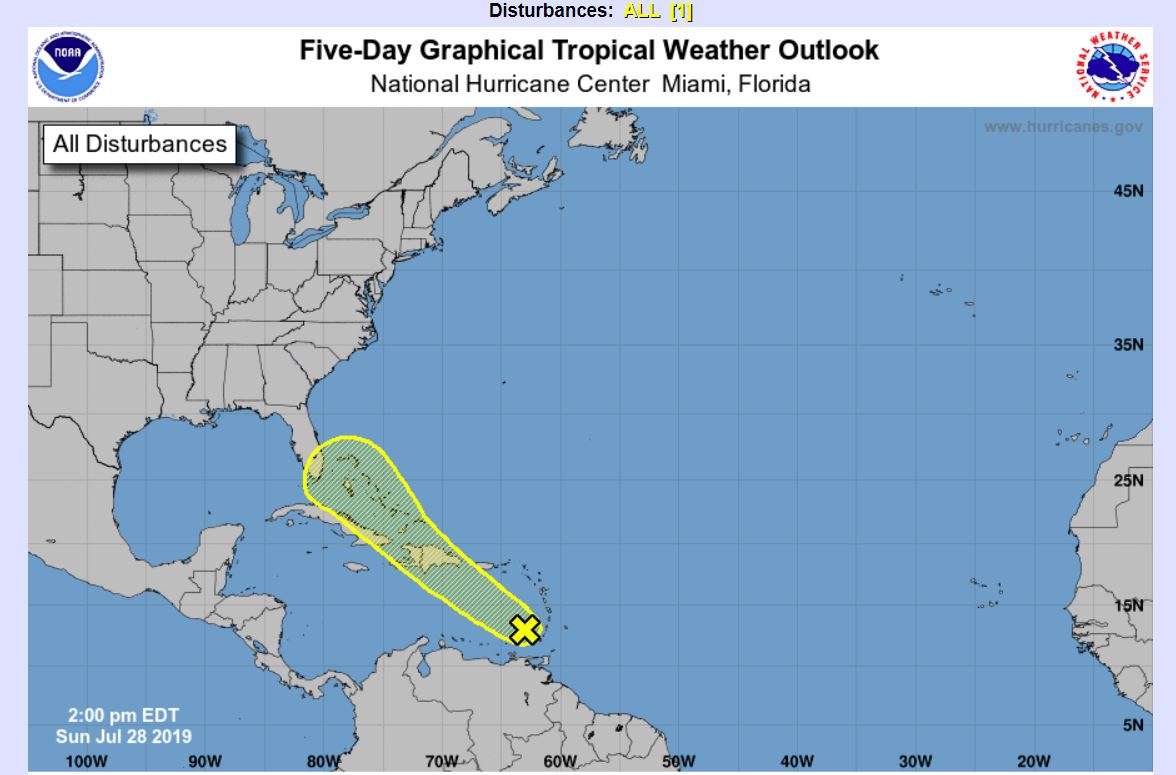 The National Hurricane Center's 2 p.m., EDT Tropical Outlooks for the Caribbean Sea and the Gulf of Mexico indicated a disturbance is expected the Florida Straits by the end of the week.
"A persistent area of cloudiness and thunderstorms located over the eastern Caribbean Sea is associated with a tropical wave. This disturbance is expected to move west-northwestward to northwestward across the north-central Caribbean Sea during the next few days, producing locally heavy rainfall and possibly some flooding across Puerto Rico and Hispaniola," stated NHC Senior Hurricane Specialist Stacy R. Stewart.
Stewart's forecast predicts little development of the disturbance due to interaction with land.
"However, the system is forecast to emerge over the Straits of Florida by the end of the week where environmental conditions could be a little more conducive for development to occur," Stewart said.
Formation chance through 48 hours…low…10 percent.
Formation chance through 5 days…low…20 percent.