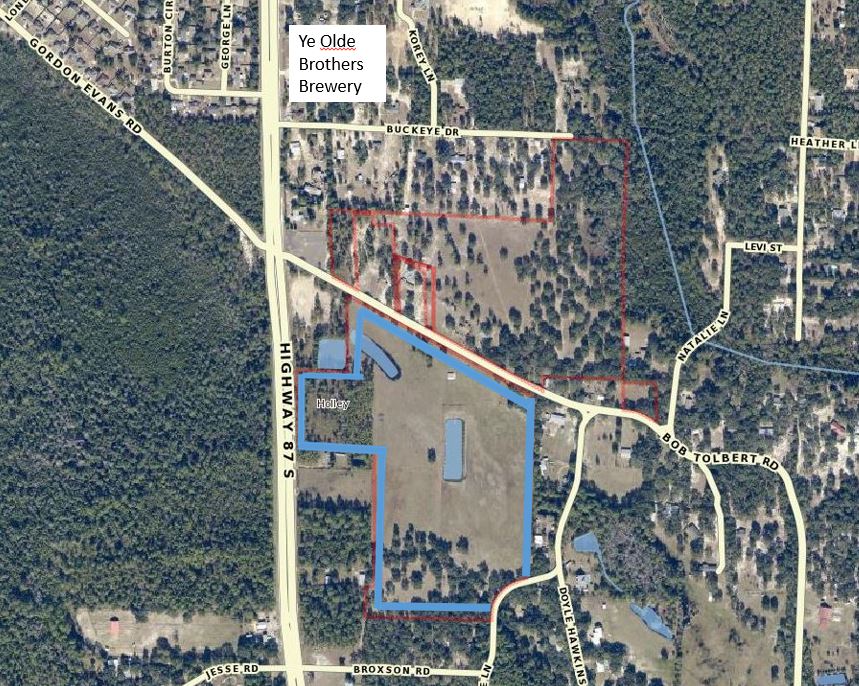 A second major housing development has been planned along a one-mile stretch of the Highway 87 S corridor in the Holley near the roadway's northern intersection with Bob Tolbert Road.
Jimmie D. Tolbert, a descendant of a local pioneering family, has agreed to sell off some of his ancestral pastureland fronting the four-lane highway.
Buddy Page of Professional Growth Management, LLC will represent Tolbert at the Santa Rosa County Zoning Board's September 14 meeting.
Tolbert is seeking to rezone roughly 34.30 acres of his 60-acre parcel, specifically the portion which lies south of Bob Tolbert Road, from rural residential agriculture to single family residential to facilitate the property's development.
After the matter goes before the Zoning Board it will be presented at the September 28 Santa Rosa County Board of County Commissioners meeting ahead of a third required county public hearing.
South Santa Rosa News in March broke the news that a 28-home subdivision was planned for a 9-acre parcel off Hwy. 87 S on Nelson Street adjacent to the community's sole convenience store, Underwood Food Mart.